The Facilities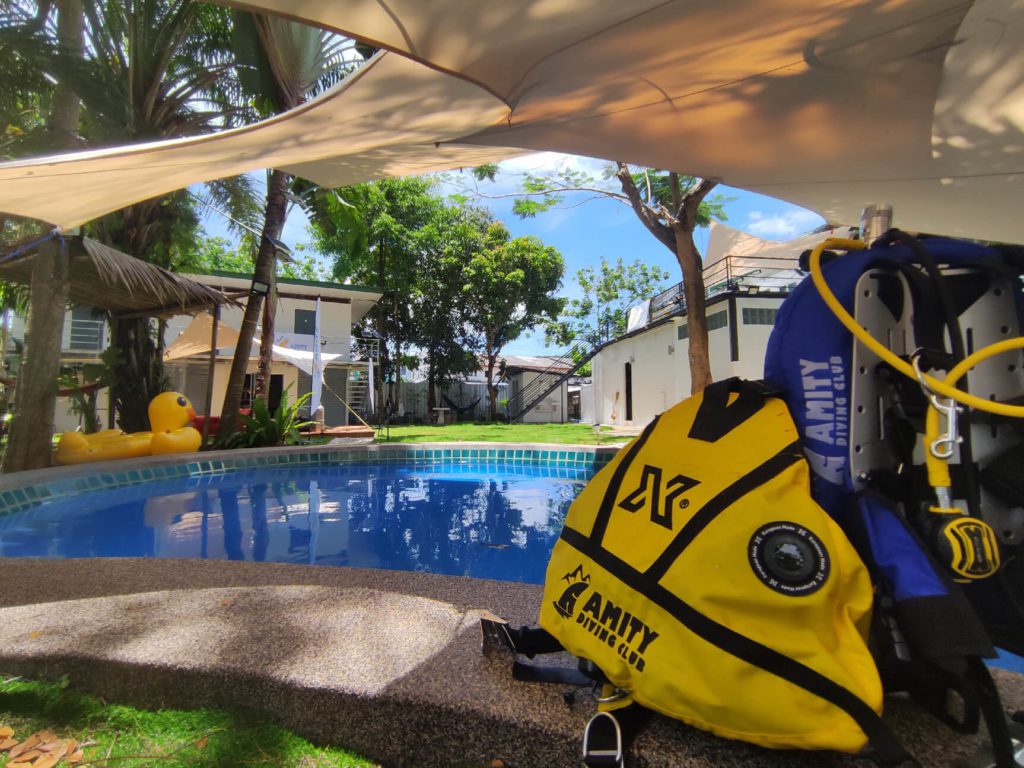 Amity Diving Club
Amity Diving Club, is the new scuba diving school in Phuket – since 2020! We're known for our experienced instructors, relaxed vibe and amazing diving. Amity is Thai owned and run, but our courses run also in English

At Amity Diving Club you will find the full range of diving courses starting from beginner courses all the way to professional level and technical diving. We're affiliated with Scuba Schools International and in technical diving we offer SSI Extended Range

We believe that the recipe for best diving comes from having fun, taking care of safety, and giving amazing experiences to our customers. Let us know what your diving dreams are, and we will do our best to deliver!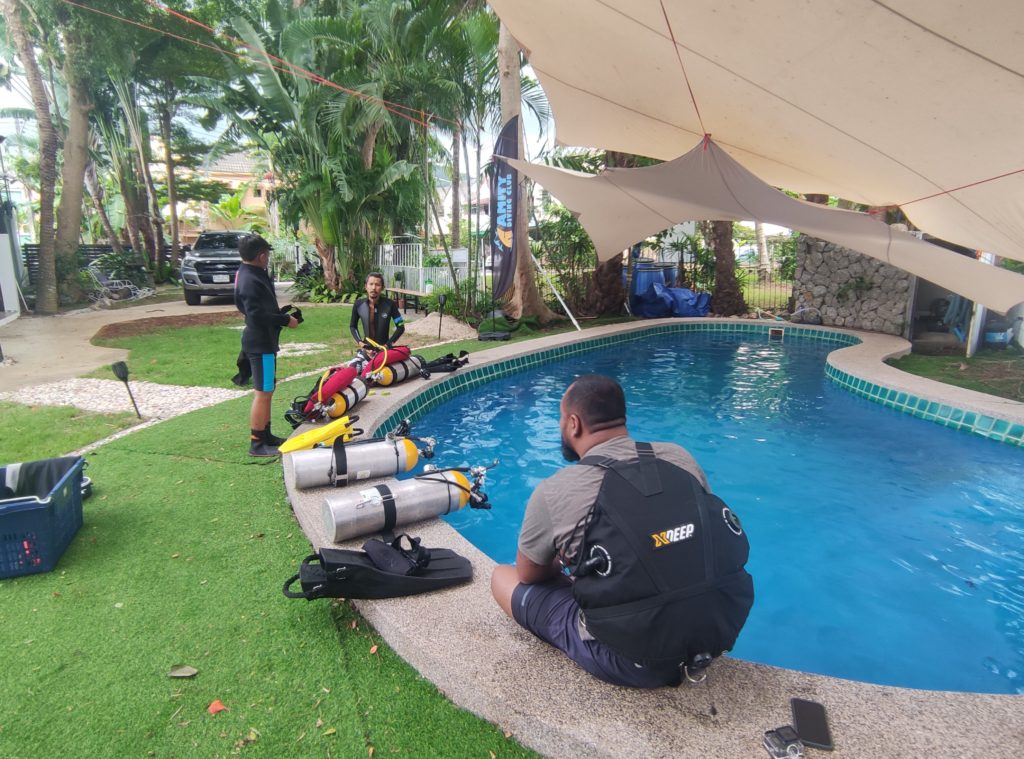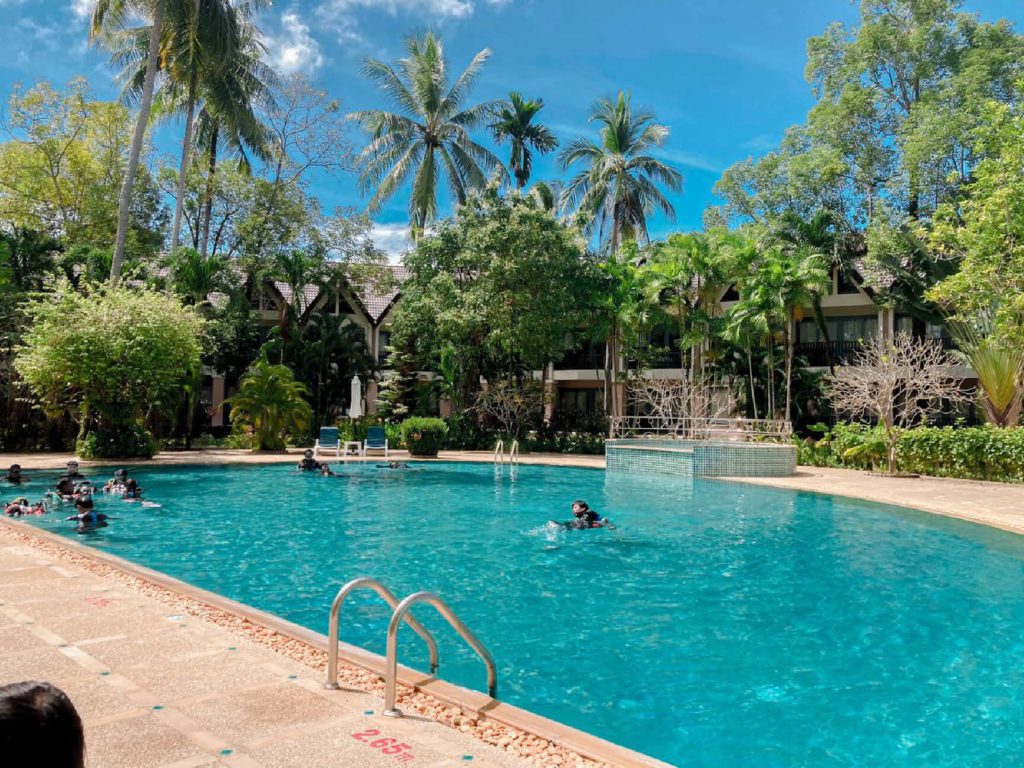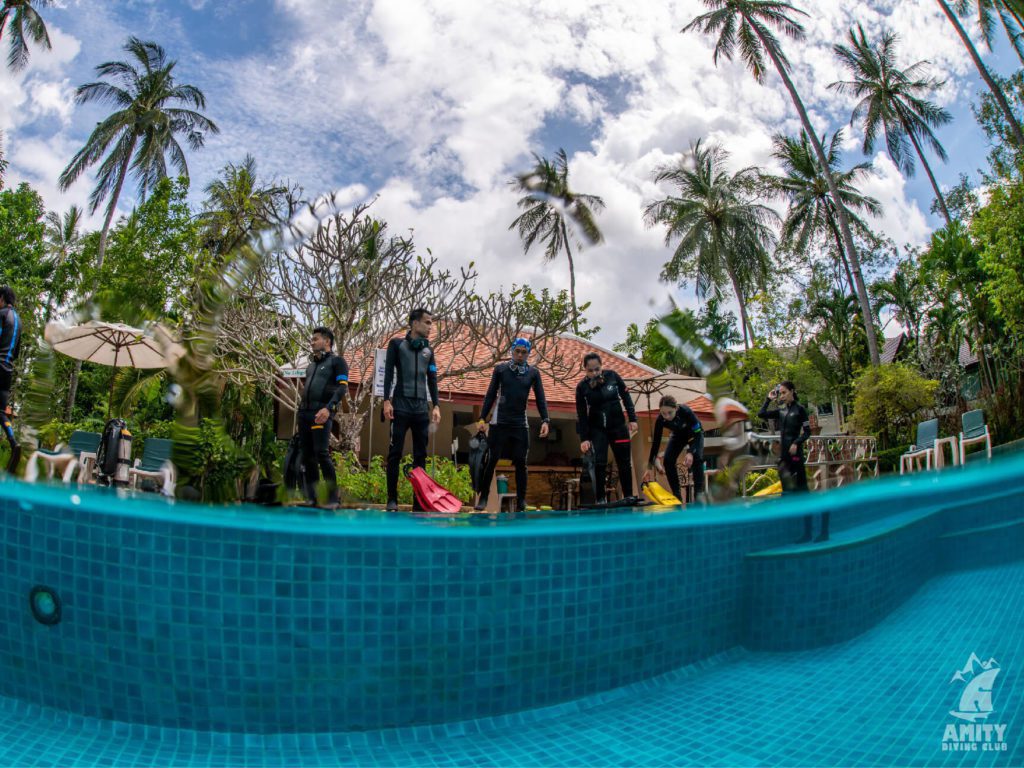 Swimming Pool
We have two swimming pools.
The first swimming pool at Amity Diving Club. 12 metre small swimming pool with custom designed deep area (2 metre) for deep confined training. Relaxing surround the pool of which all customers may use to try and practice during there stay with Amity Diving Club.

The second swimming pool is in Duangjitt Resort & Spa Big swimming pool for deep confined training. There is no better, safer and easier way to learn scuba diving than in a crystal clear swiming pool. We have one of those and we have loads of fun teaching our students in it.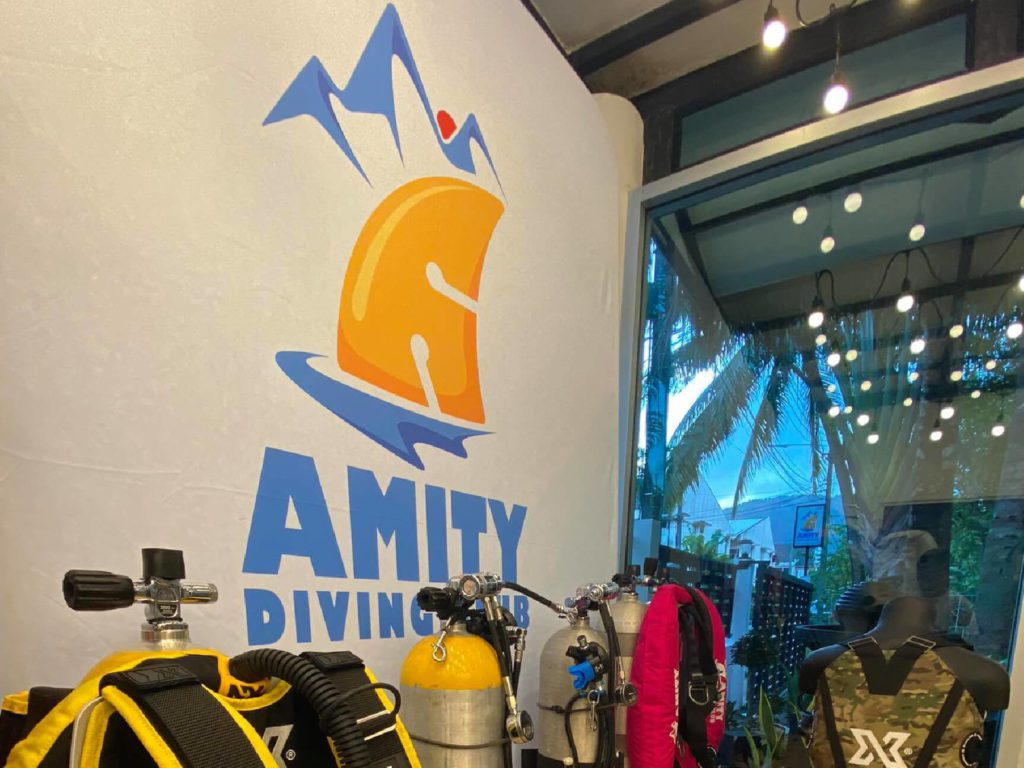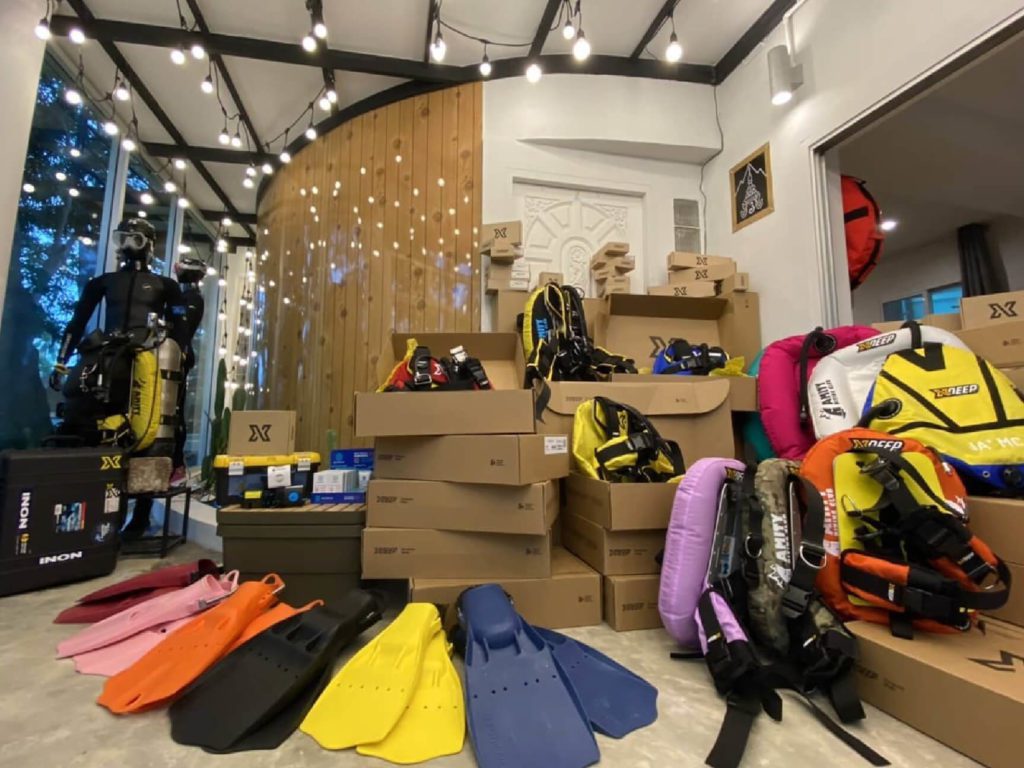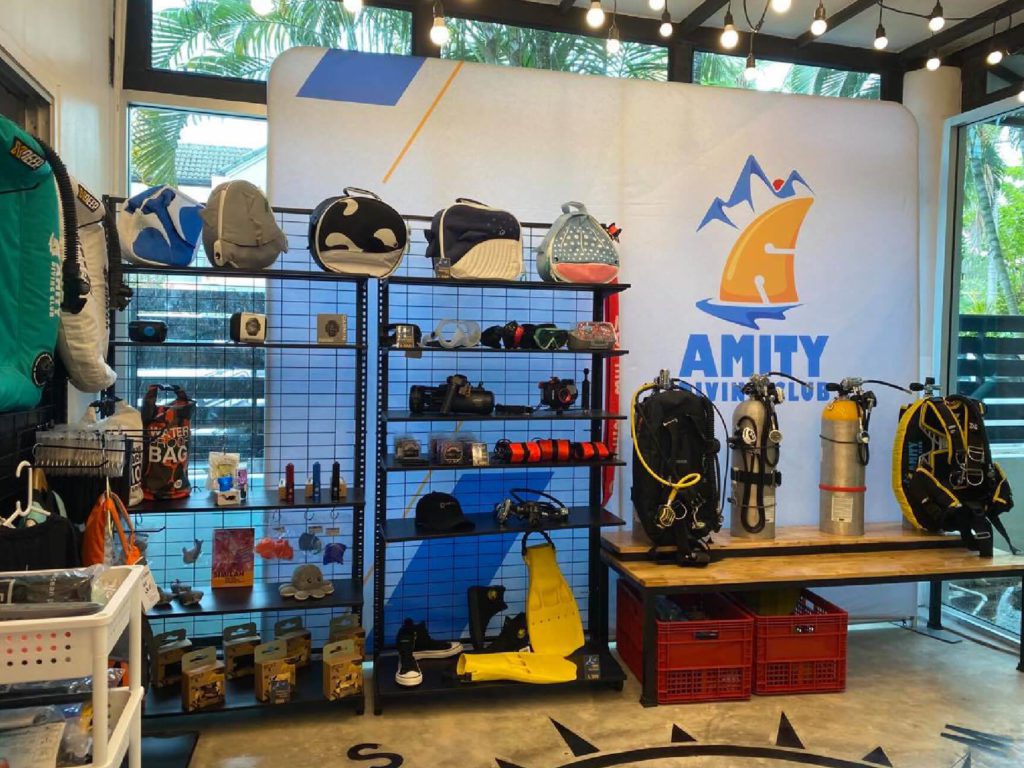 Scuba Store
Stocking the latest range of Xdeep, Apeks & diving equipment. Catalogues of the major dive suppliers are in store and all products can be ordered via the front desk.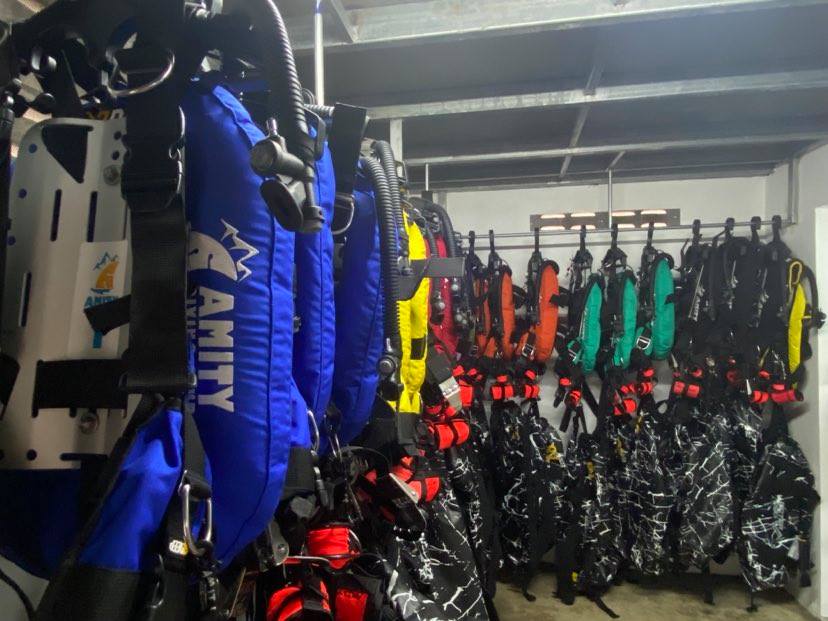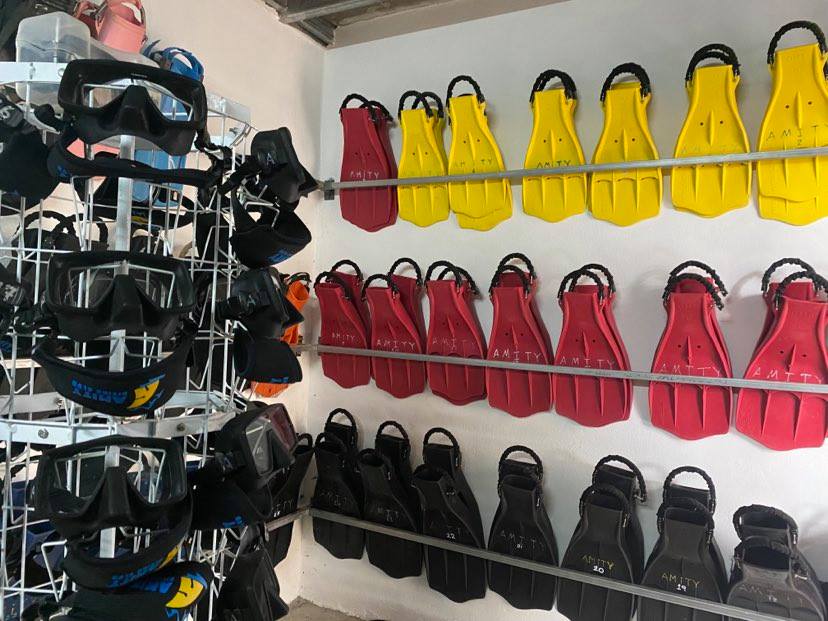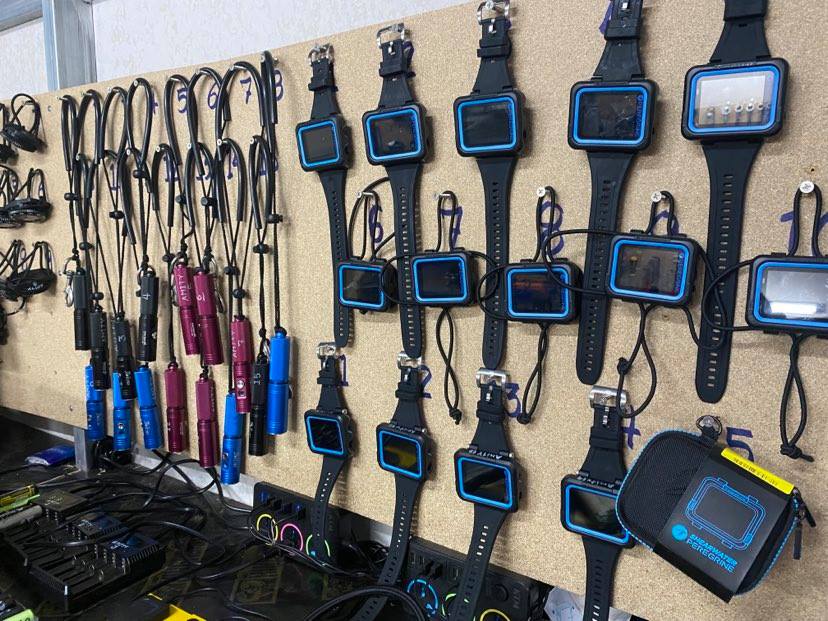 Equipment Room
Custom built to house over 30 full sets of equipment including basic scuba gear, sidemount and twin set.
As we love high quality equipment . We provide customers with Xdeep Zeos standard BCD, Apeks XTX50 Regulator, OMS Slipstream Monoprene Fin , Water Pro 3mm long jacket and Water Pro 3mm pants long. *customers with personal dive gear may store their equipment in our shed where it may be hung , dried and stored safely.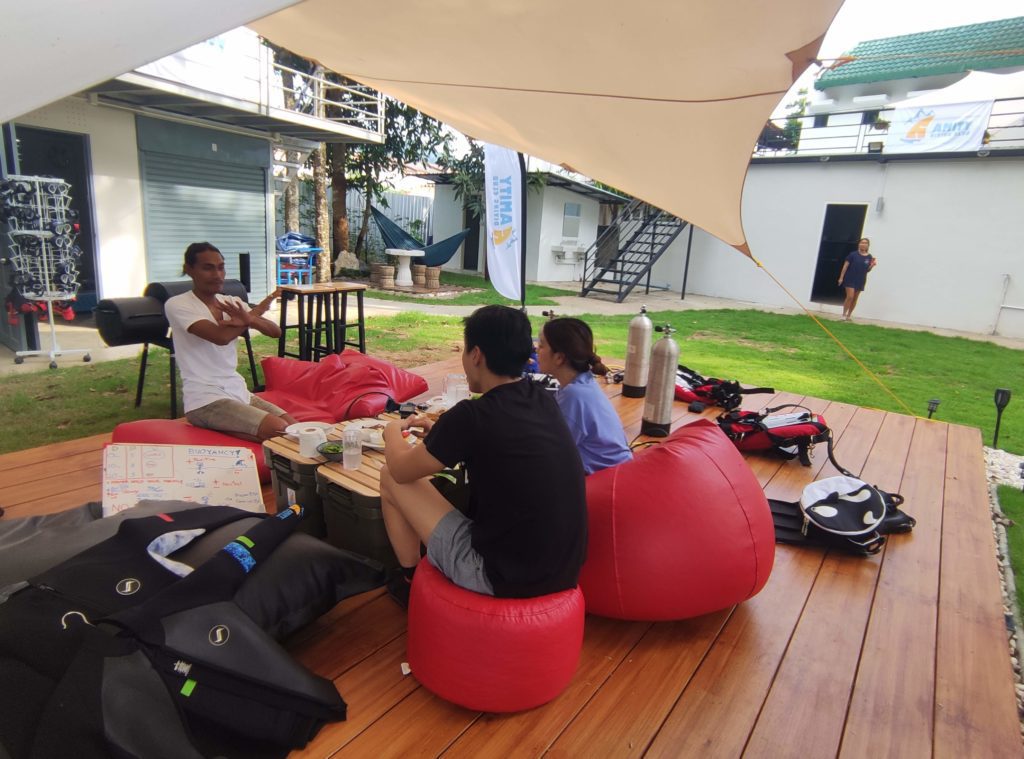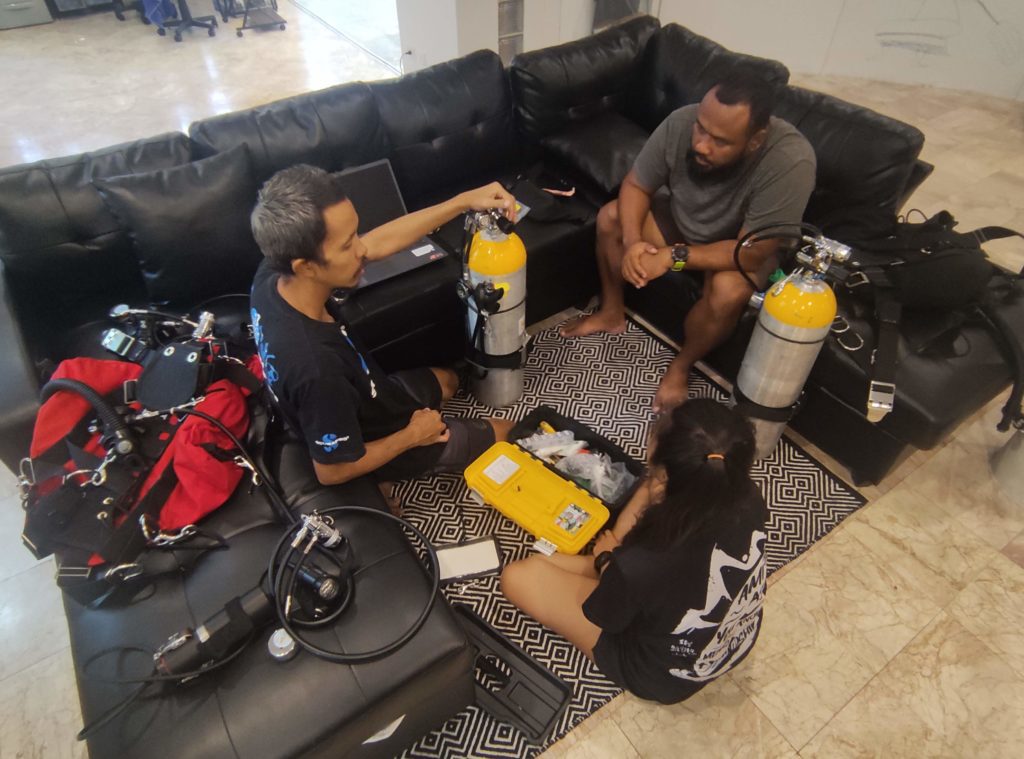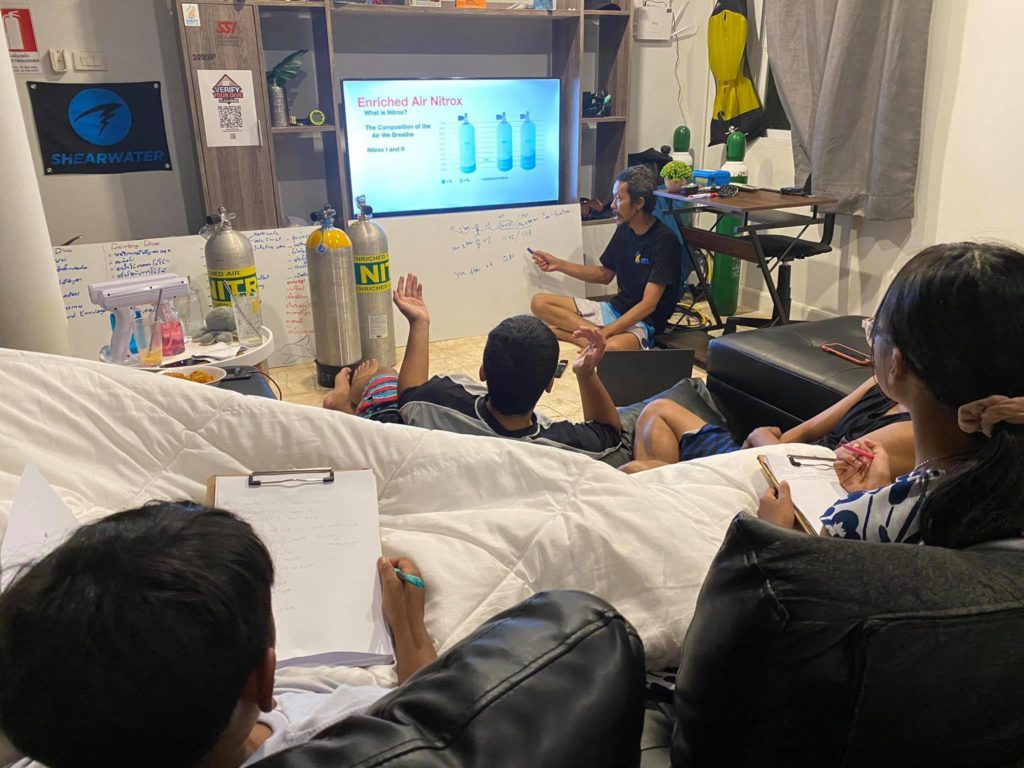 Classrooms

As dive center is home office. That mean our class room can be any where around the house.

Often we move some of the theory review under the classroom in the bean bag seating area. You can order coffees and snacks that get delivered to you while you are learning.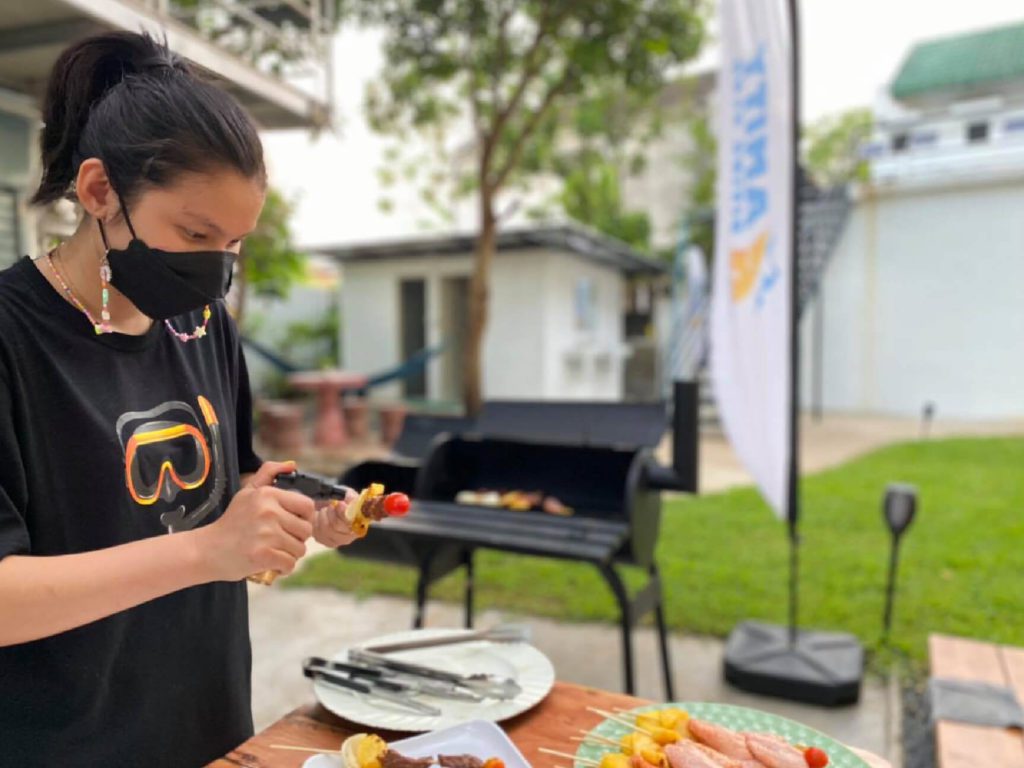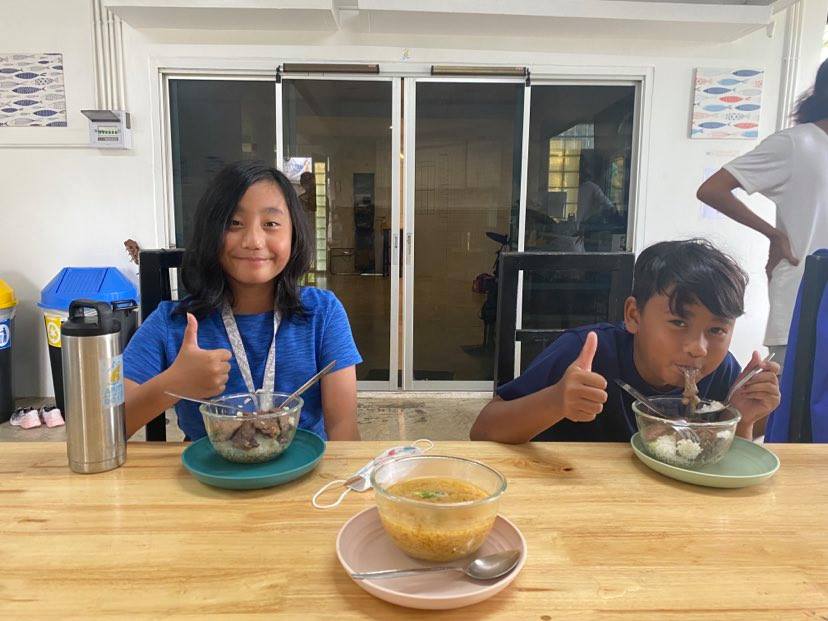 Café and Bistro
as we are home office , we always prepare many different kinds of food and drink. Which as you are the customer you will get all the food and drink for free.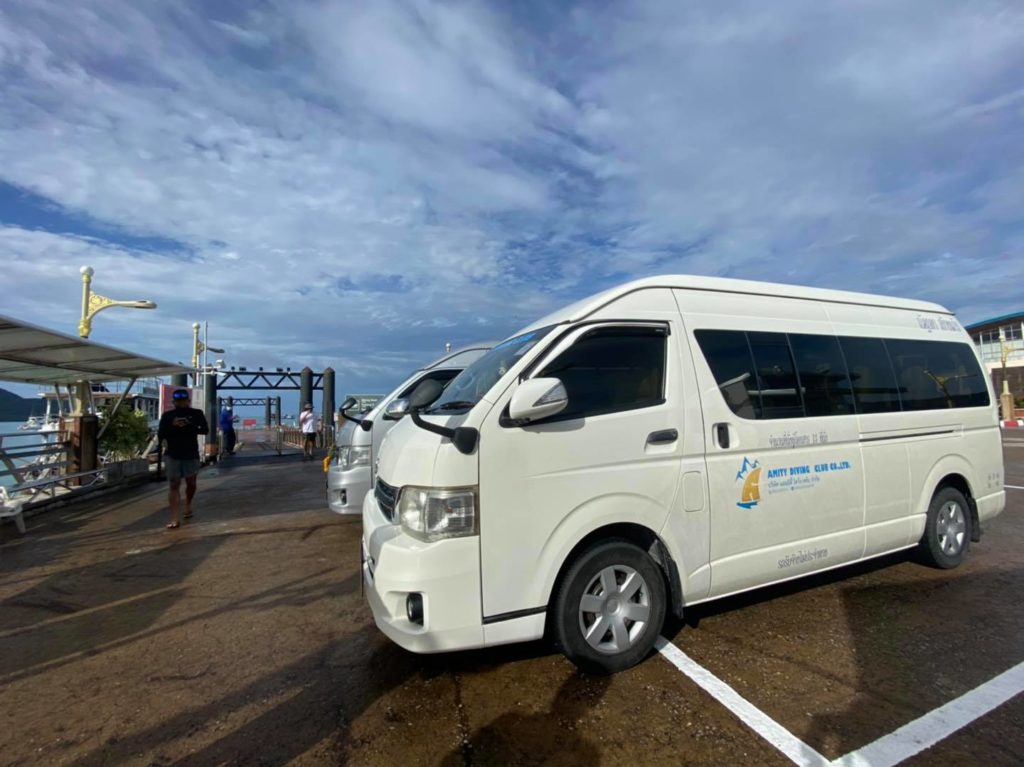 Amity service vans
Our service vans transports divers to and from the shop and the pier