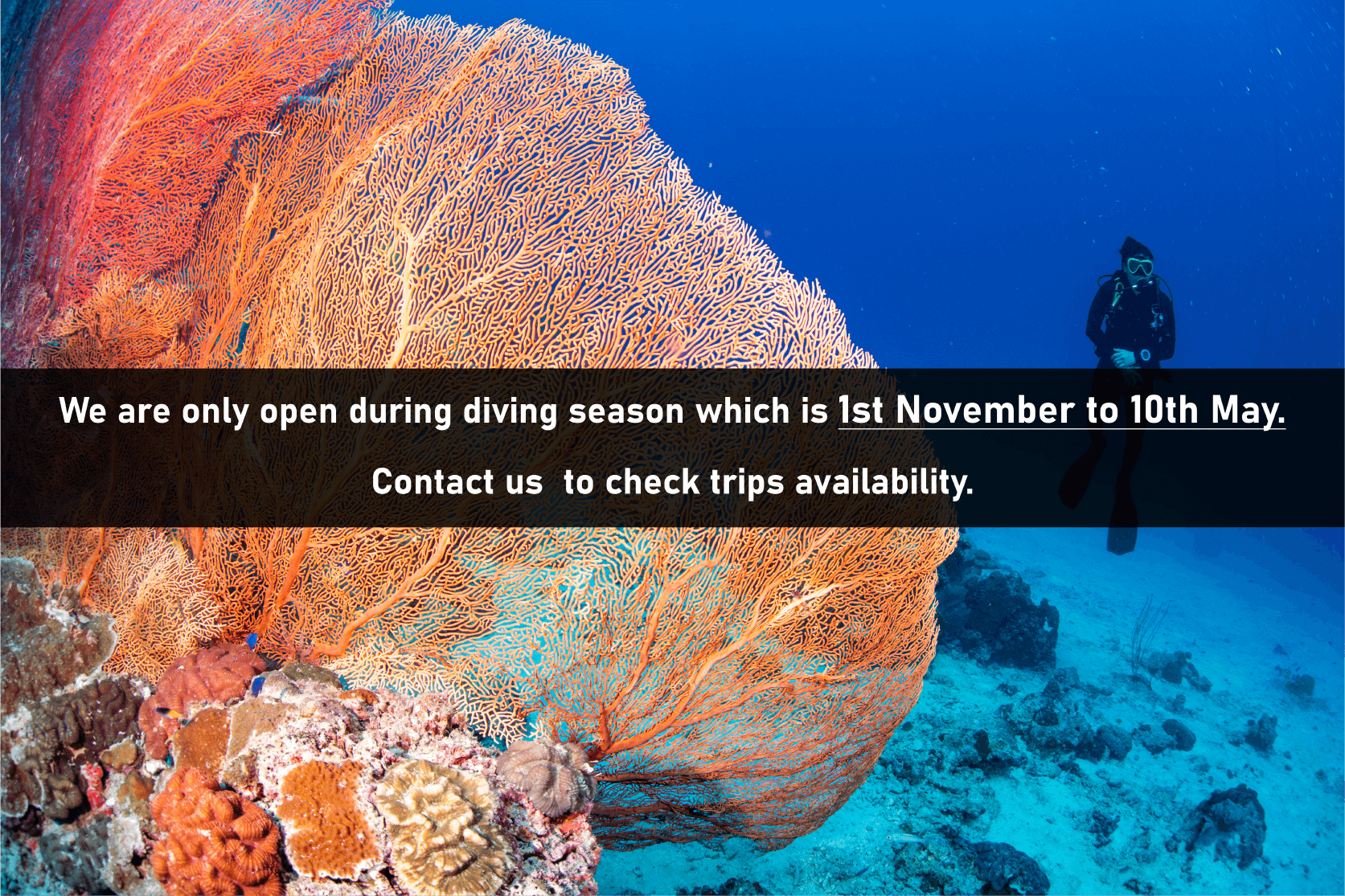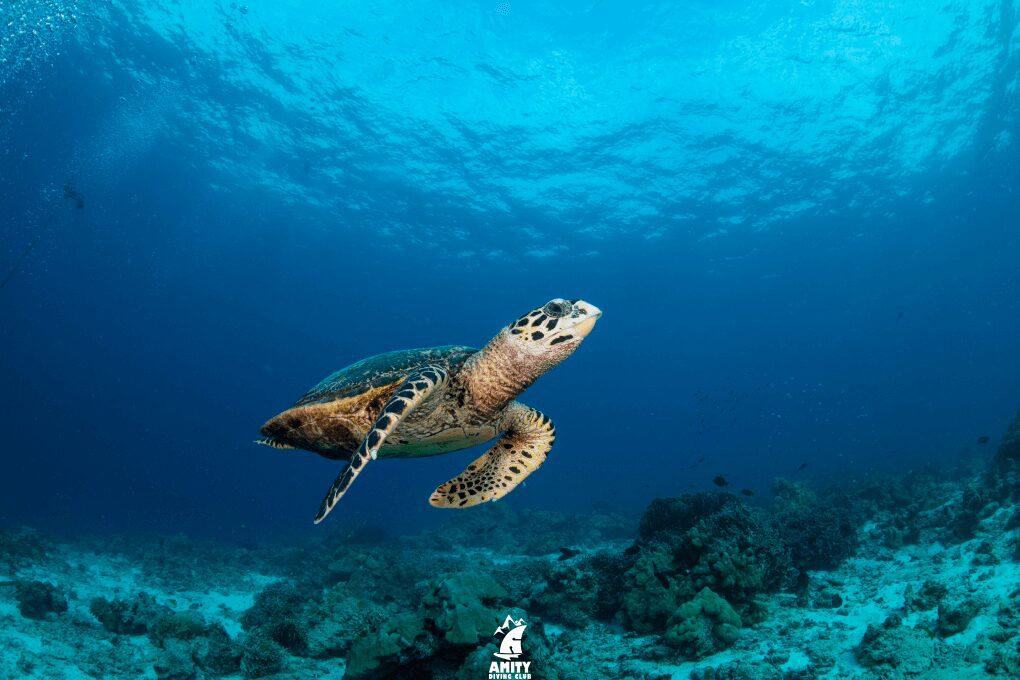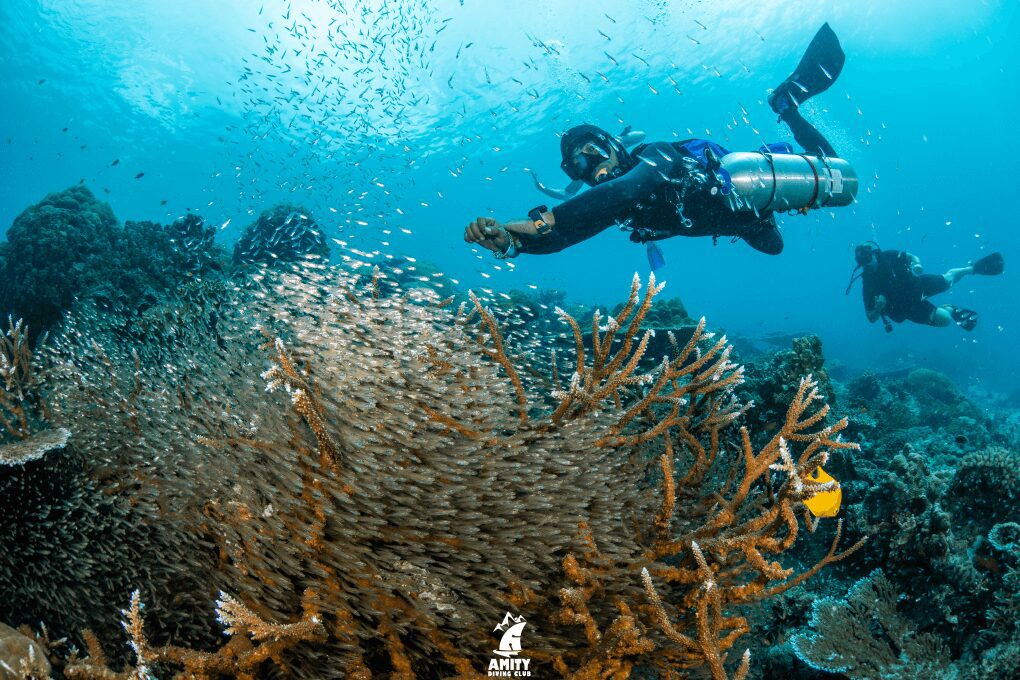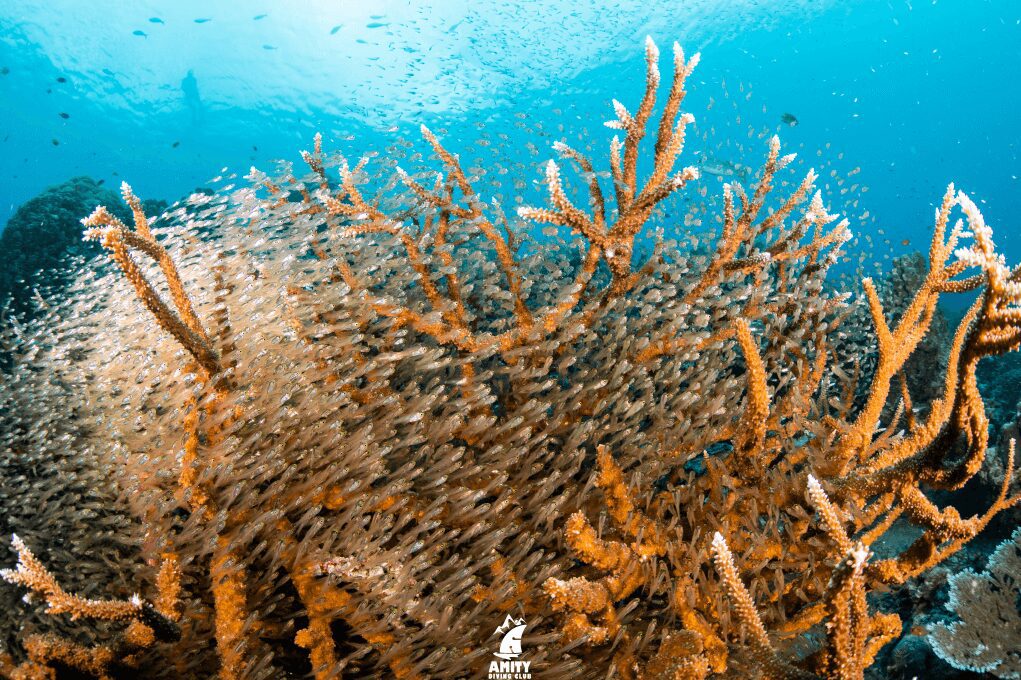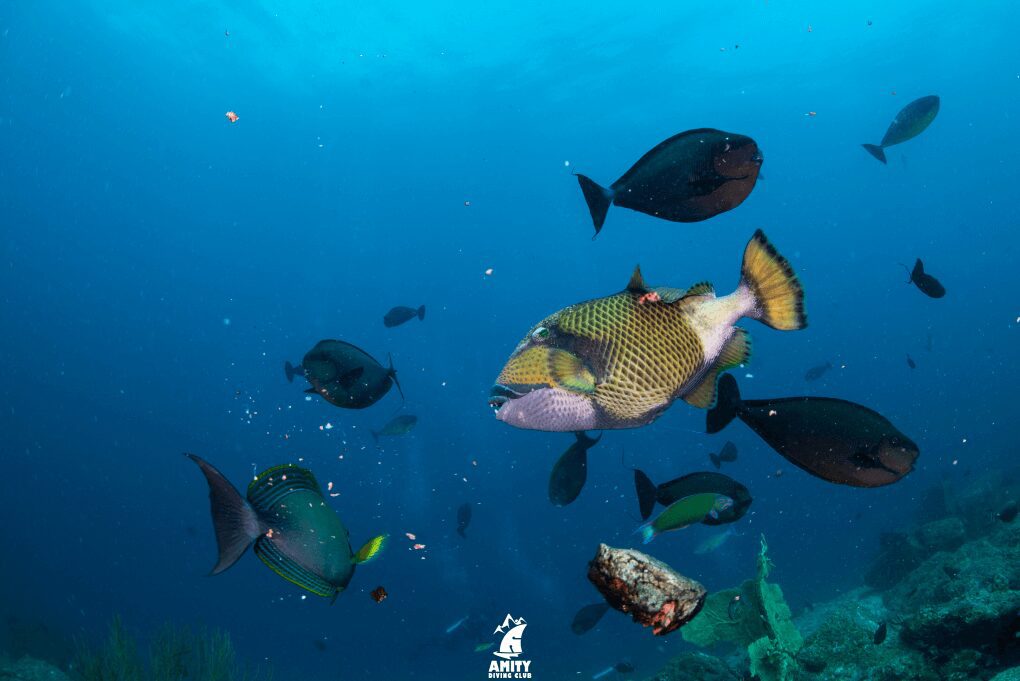 View Gallery
View Gallery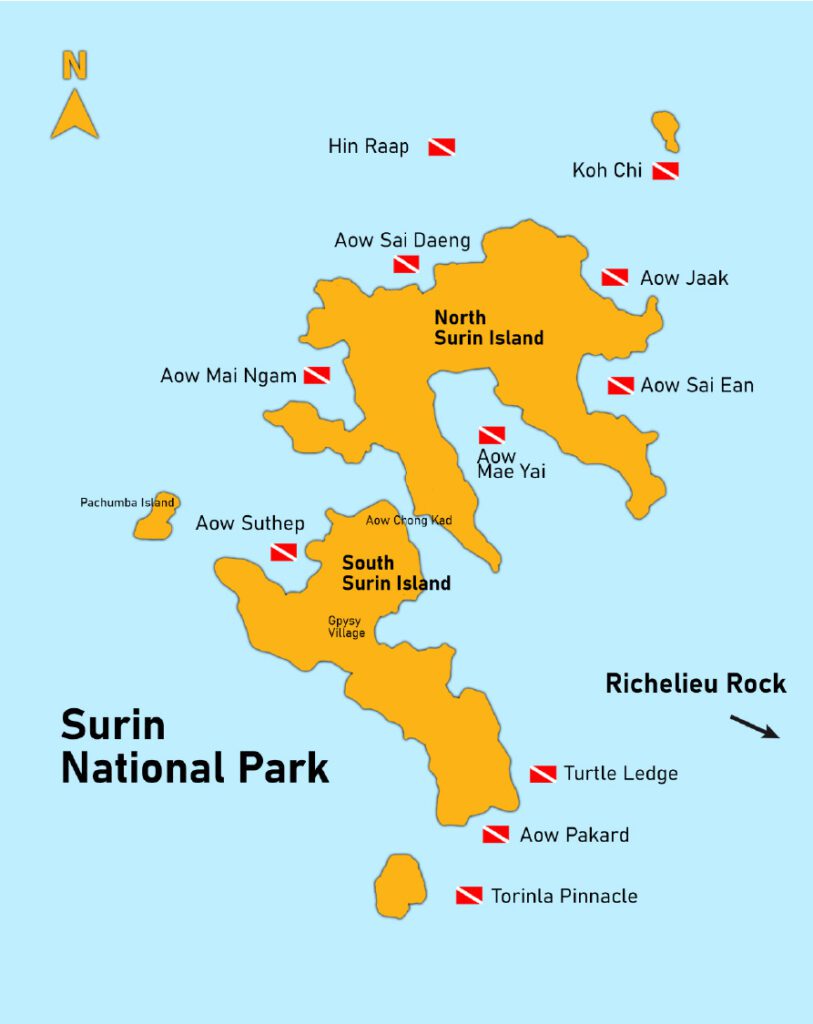 Surin Islands & Richelieu Rock
2 Dives / Lunch on the island - Full Day
5,400 THB / PERSON
** This Trip Is For Certified / Licensed Divers Only **
If you are not a certified/licensed diver please go to this link
Surin Islands
The two main islands are Ko Surin Nuea (North Island) and Surin Dtai (South Island) is about the same size and form, separated by a very flat, extended channel, which is only about one meter deep at low tide. As the tides wash fresh seawater between the two islands every day, reefs have recovered rapidly after coral bleaching in 2010. Now they offer excellent diving and snorkeling conditions again. In particular, the hard corals have bloomed in recent years and are home to countless animal species.
The entire archipelago of Surin covers an area of more than 320 km2 and also includes the great diving area at Richelieu Rock, where Manta Rays and Whale Sharks can be spotted.
Diving
If you want to see some of the best diving and marine life, the Surin Islands are the place to be.
Here are some of Thailand's most untouched and extensive reefs and corals. Here you will find turtles and fish species that aren't found in the Similans or elsewhere. Some of the fish species are the Bumphead Parrotfish, the Napoleon Wrasse, the Yellow Masked Angelfish, the Barramundi Cod, and the Tomato Anemonefish.
If you decide to go diving in the Surin Islands, you do not have to worry about having to share the area with too many tourists.
Marine life
The Surin Islands were designated as a National Marine Park in 1981 and are a UNESCO World Heritage Site. Marine biologists pay the utmost attention to this park and its surroundings, which is obvious. If you dive here, you will find some of the most pristine coral reefs and marine life in Thailand.
Underwater, there is a great variety of creatures, such as Pickhandle Barracuda, Cardinalfish, Five-line Snappers, Twin Spot, Large Humpback Bream, Blue Spotted Pinefish, Mantis Crabs, White Tip Reef Sharks, Ghosted Pipefish of all kinds, Manta Rays, and Whale Sharks, just to name a very small selection.
The Surin National Park also includes Richelieu Rock, one of the best dive sites in the world.
The diving season lasts from October to May, although many recommend a visit between December and April. The rest of the year is usually rainy and windy, and the marine parks are closed.
MV Koon 9 - Weekly Plan Day Trip
10:30 First Dive/ 14:00 Second Dive 
Dive 1
10.30
Dive 2
14.00
Sunday
Richelieu Rock
Richelieu Rock
Monday
Surin Islands
Surin Islands
Tuesday
Surin Islands
Surin Islands
Wednesday
Tachai Pinnacle
Koh Bon
Thursday
Similan Island no.5-6
Similan Island no.7
Friday
Similan Island no. 9
Similan Island no. 9
Saturday
Koh Bon
Tachai Pinnacle
The itinerary can be changed due to season, weather conditions and circumstances. The safety & comfort of all guests is most important at all times.
Included
Free transfer around Khaolak, Namkhem charge 500 THB/Pax
Extend Night 5000THB / Day
Nitrox 300THB / Tank, Divers 19 dives up free Nitrox 1tank/pax/day, Divelead free Nitrox 1tank/pax/day
15L air tank for rent 300THB/day
Excluded
Free transfer around Khaolak, Namkhem (Phuket, Out of Khaolak, Namkhem charge 500THB/Pax)
More Information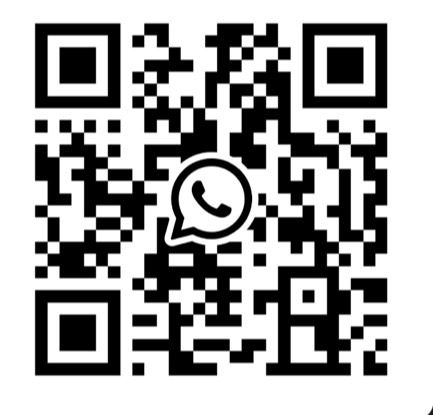 Itinerary
TIME
The Seastar team welcomes you on board at Seastar Pier (Nam Kem Pier ) to check in. Serve you with hot drinks and a bakery.
Depart to MV Koon 9 by speedboat.
Arrive at our spacious boat, MV Koon 9. Dive No. 1 at Surin Islands (diving time: 50 minutes)
Enjoy a great lunch on MV Koon 9 and a relaxing time.
Dive No. 2 at Surin Islands (dive time: 50 minutes)
Depart from MV Koon 9 by speedboat
Arrive at Seastar Pier (Nam Kem Pier ).and transfer back to your hotel.