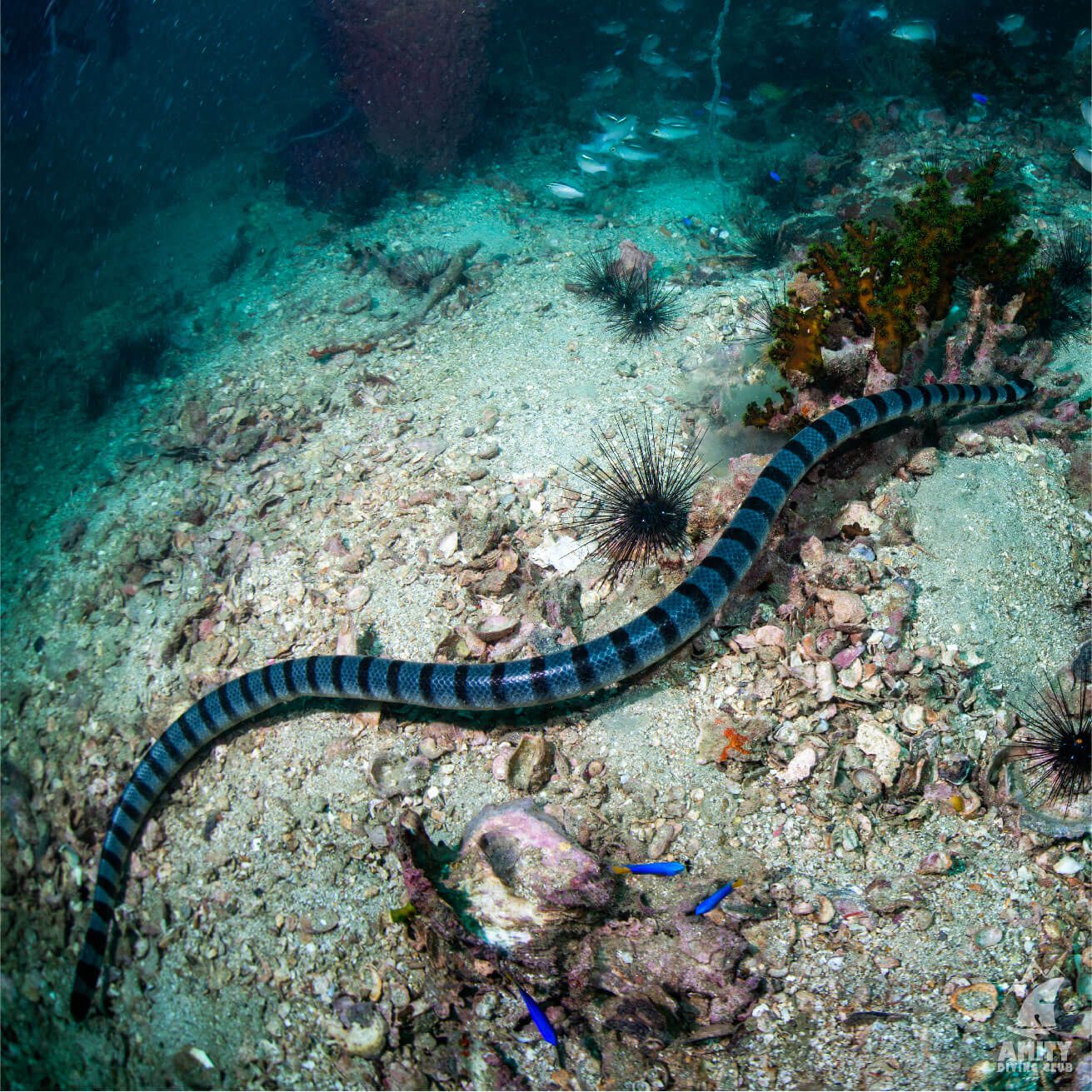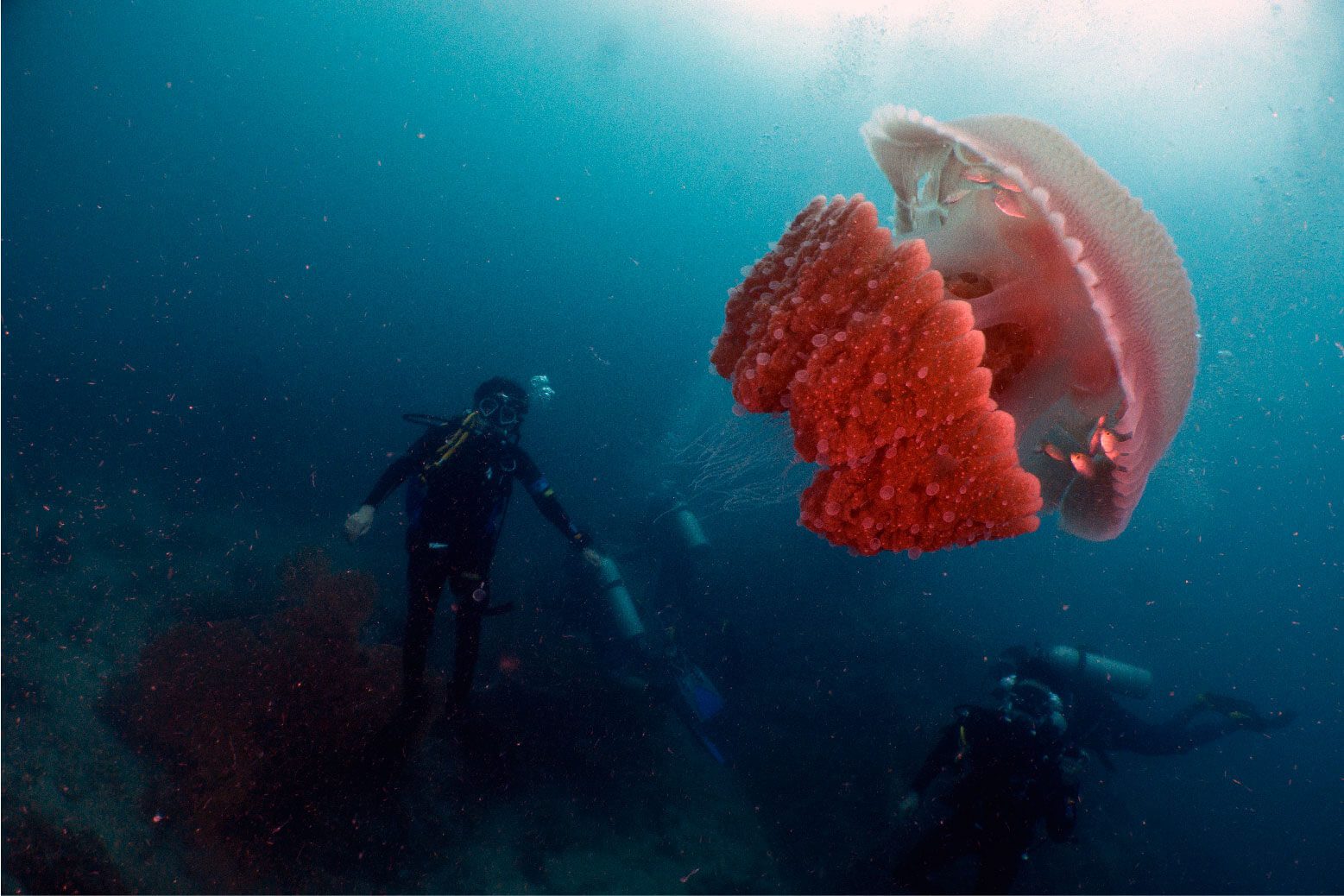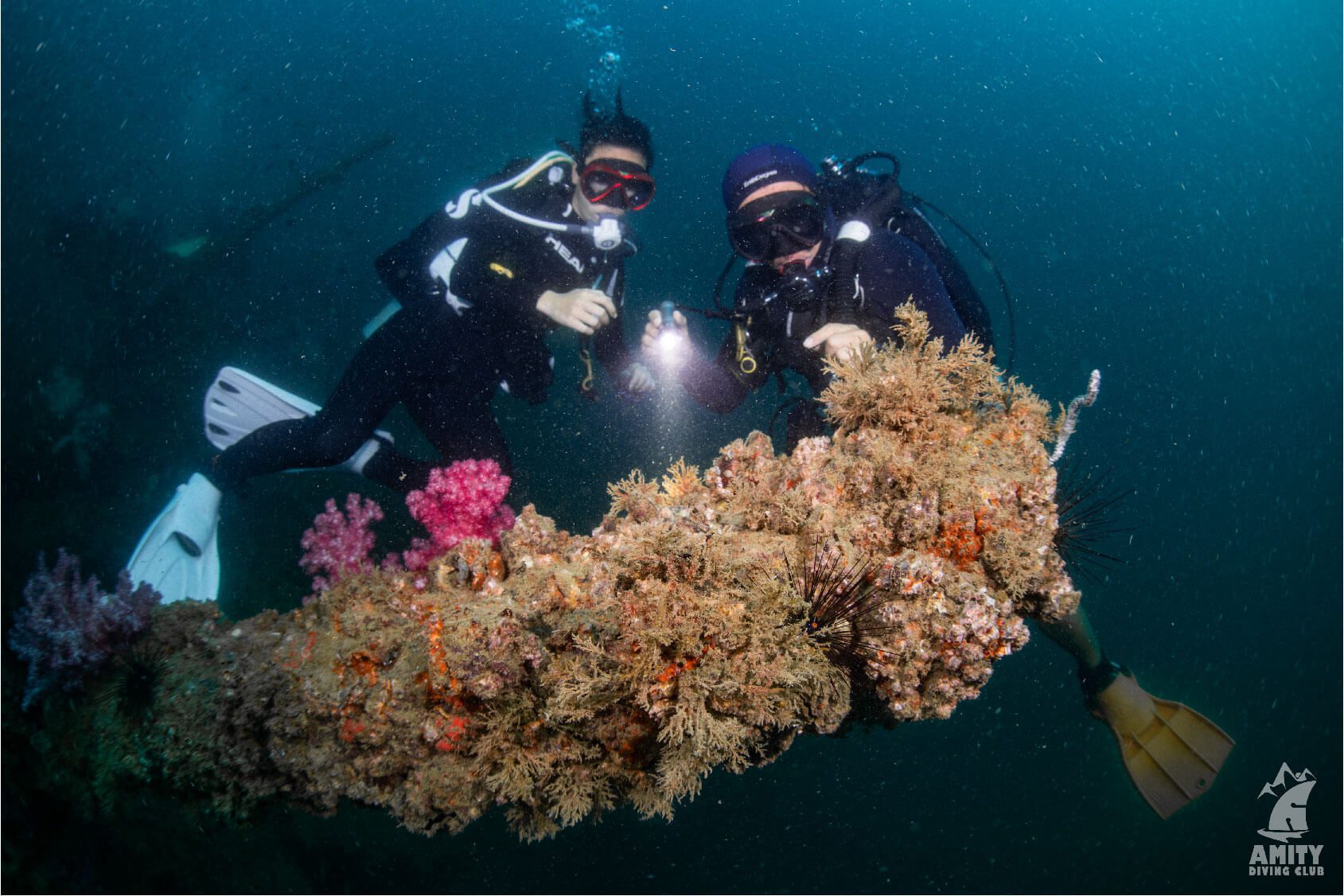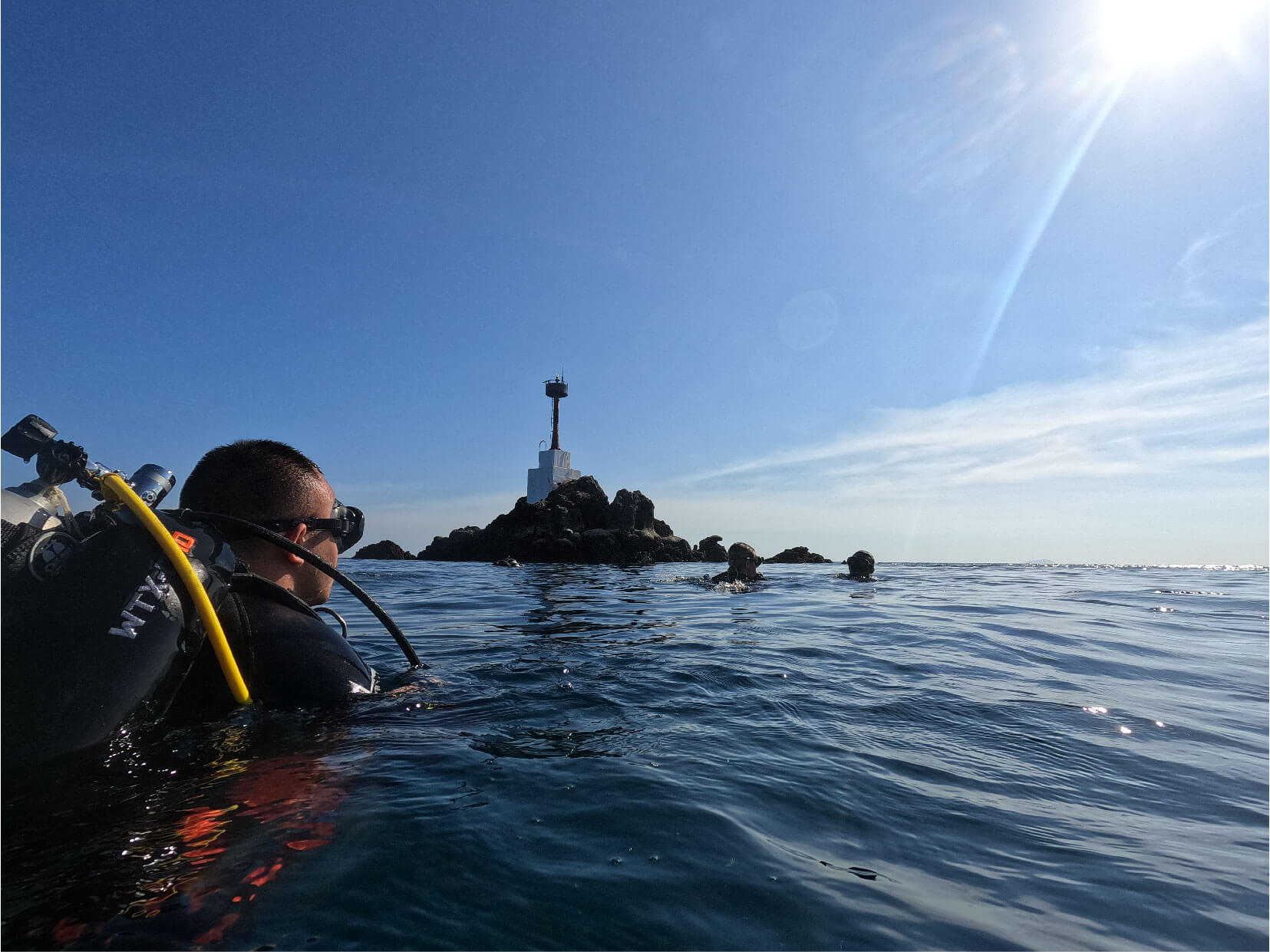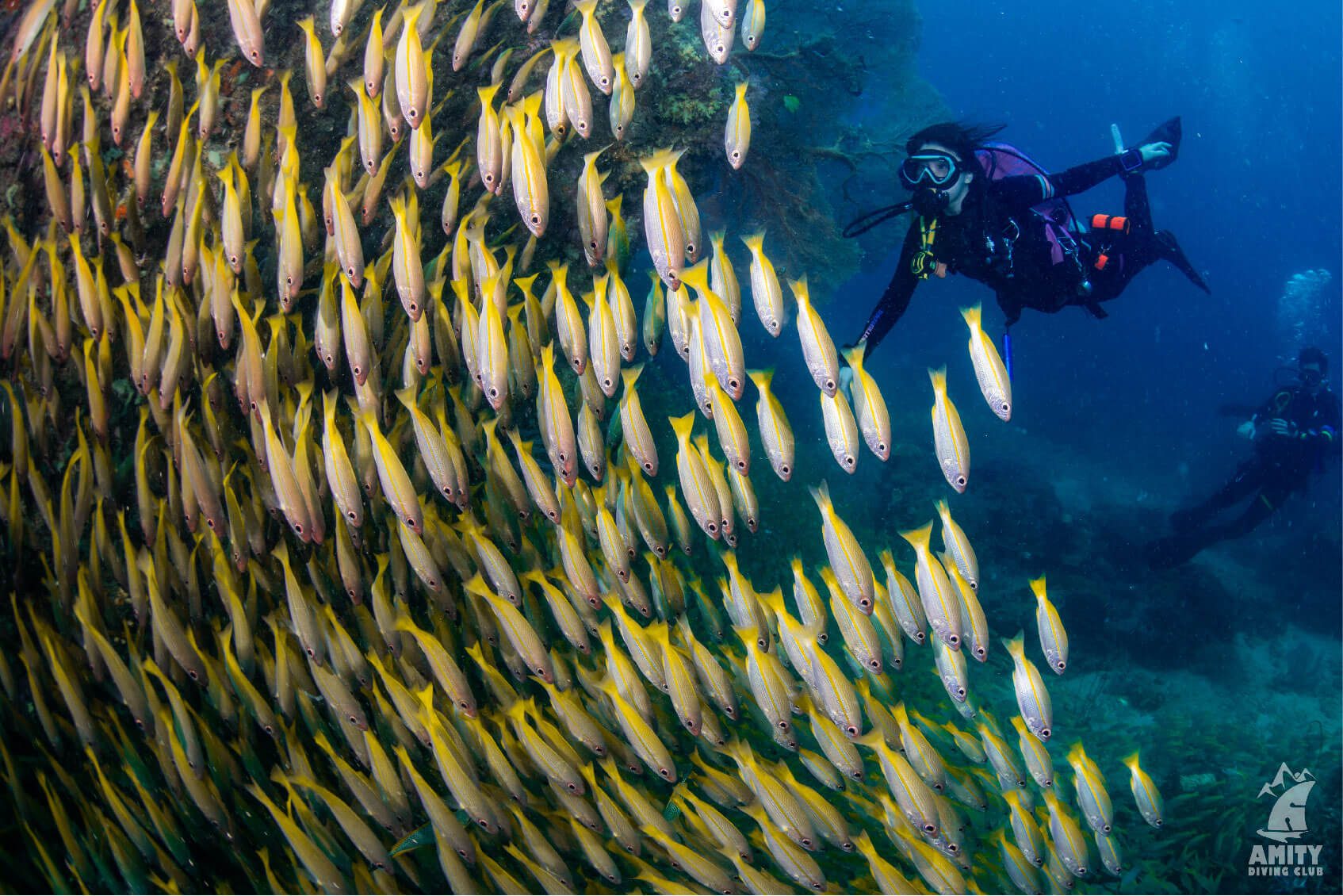 View Gallery
View Gallery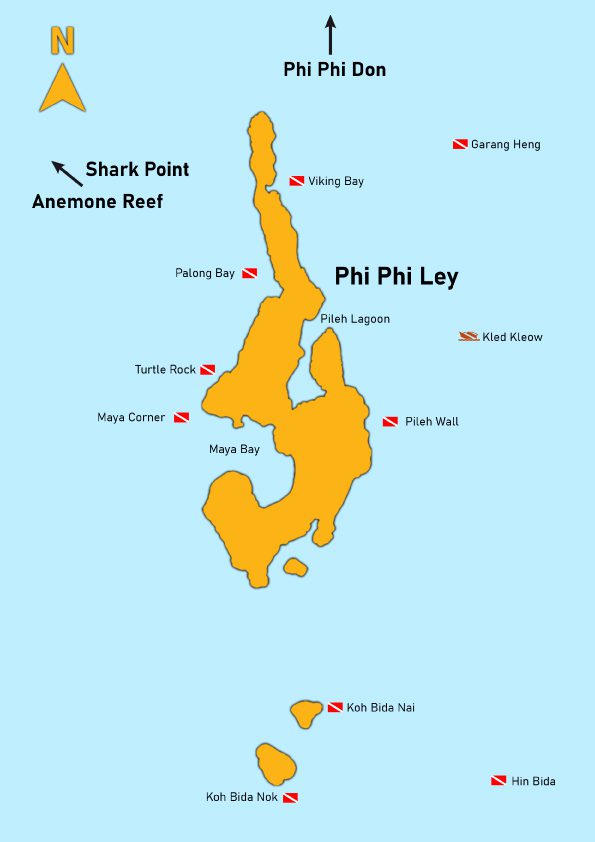 Phi Phi Island & Shark Point Or Anemone Reef
3 Dives - Full Day 3,900 THB / PERSON
Pay extra for national park entrance fee 240 THB
Pay extra for Equipment rental full set 800 THB
** This Trip Is For Certified / Licensed Divers Only **
If you are not a certified/licensed diver please go to this link
You can make this day dive trip with 3 dives at Phi Phi and Shark Point almost every day in the high season. The Phi Phi Islands are about 40km east of Phuket. This trip will normally include 2 dives at Phi Phi, normally diving Koh Bida Nok and Koh Bida Nai which are right in the south of the Phi Phi Islands, but sometimes Palong Wall located at Phi Phi Le Island. The third dive of the day is at Shark Point or Anemone Reef. These dive sites are in between Phi Phi and Phuket.
The day trip boat will take about 2 1/2 hours to reach Phi Phi so you will have plenty of time for breakfast, preparing equipment, briefings and relaxation before diving. Diving at Phi Phi is suitable for all levels of diver. Beginners can dive in shallow areas while more experienced divers have deeper water to explore. There's really nothing too deep here, the absolute bottom is 28 – 30 meters with nice soft corals in the shallower areas too.
Phi Phi is probably the best local dive site to have a chance of shark sightings. There are often leopard sharks and black tip reef sharks. Turtles are sometimes seen too, and the variety of soft and hard corals makes for very nice diving, and the topside scenery around Phi Phi is quite impressive too!
Included
Breakfast, lunch, snacks, soft drinks, coffee and tea.
Excluded
National Park entrance fee
Boat Schedule - Phi Phi Island & Shark Point Or Anemone Reef
| | | |
| --- | --- | --- |
| Sunday | Phi Phi Island & Shark Point Or Anemone Reef | 3 Dives |
| Monday | Phi Phi Island & Shark Point Or Anemone Reef | 3 Dives |
| Tuesday | Phi Phi Island & Shark Point Or Anemone Reef | 3 Dives |
| Wednesday | Phi Phi Island & Shark Point Or Anemone Reef | 3 Dives |
| Thursday | Phi Phi Island & Shark Point Or Anemone Reef | 3 Dives |
| Friday | Not Avaliable | - |
| Saturday | Phi Phi Island & Shark Point Or Anemone Reef | 3 Dives |
More Information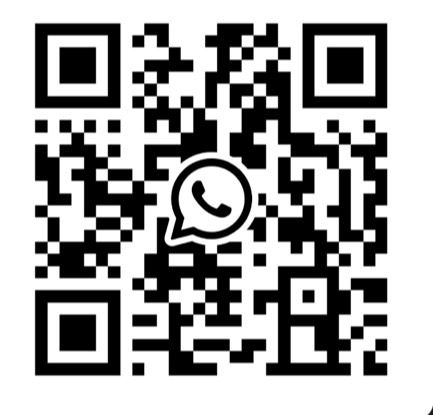 Itinerary
TIME
Pick up from hotels or meet at Chalong Pier
Departure from Chalong Pier
Relaxing & Snack, fresh fruit