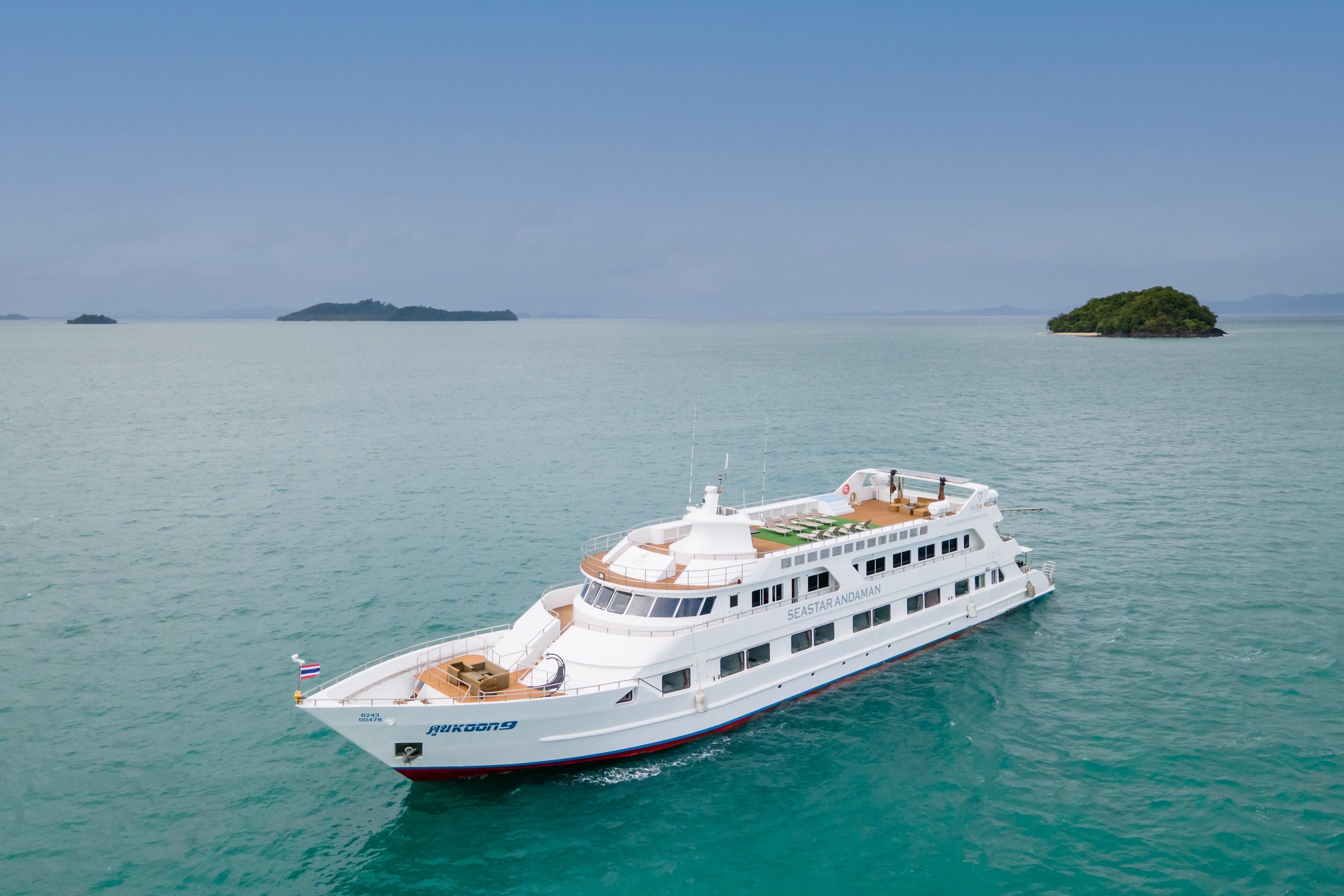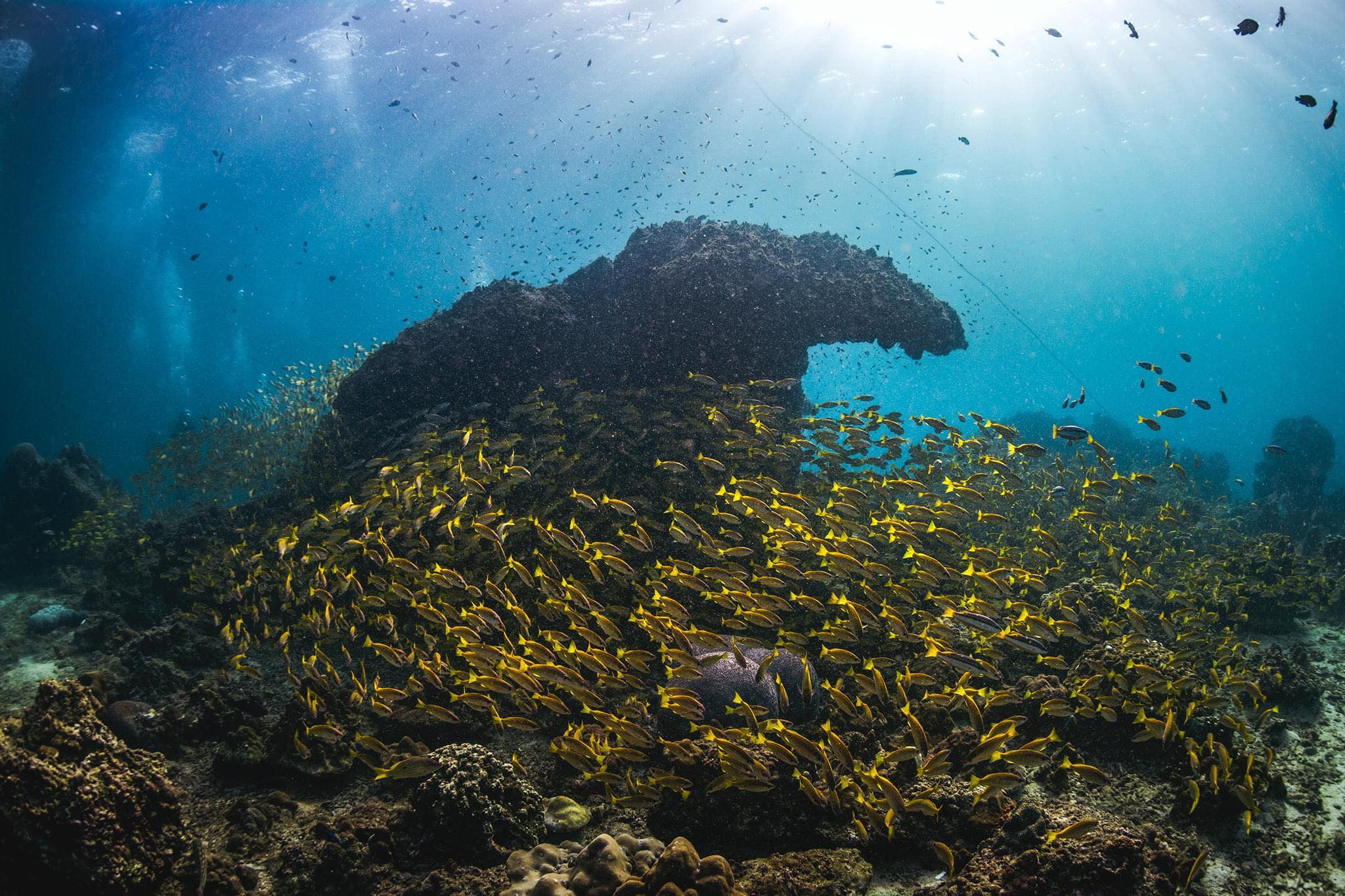 Slide
15th November 2023 - 15th May 2024
Similan Islands
Koh Bon
Tachai
Surin Islands
Richelieu Rock
Slide
Racha Yai & Racha Noi Islands
Phi Phi Island & Shark Point Or Anemone Reef
King Cruiser, Shark Point & Koh Doc Mai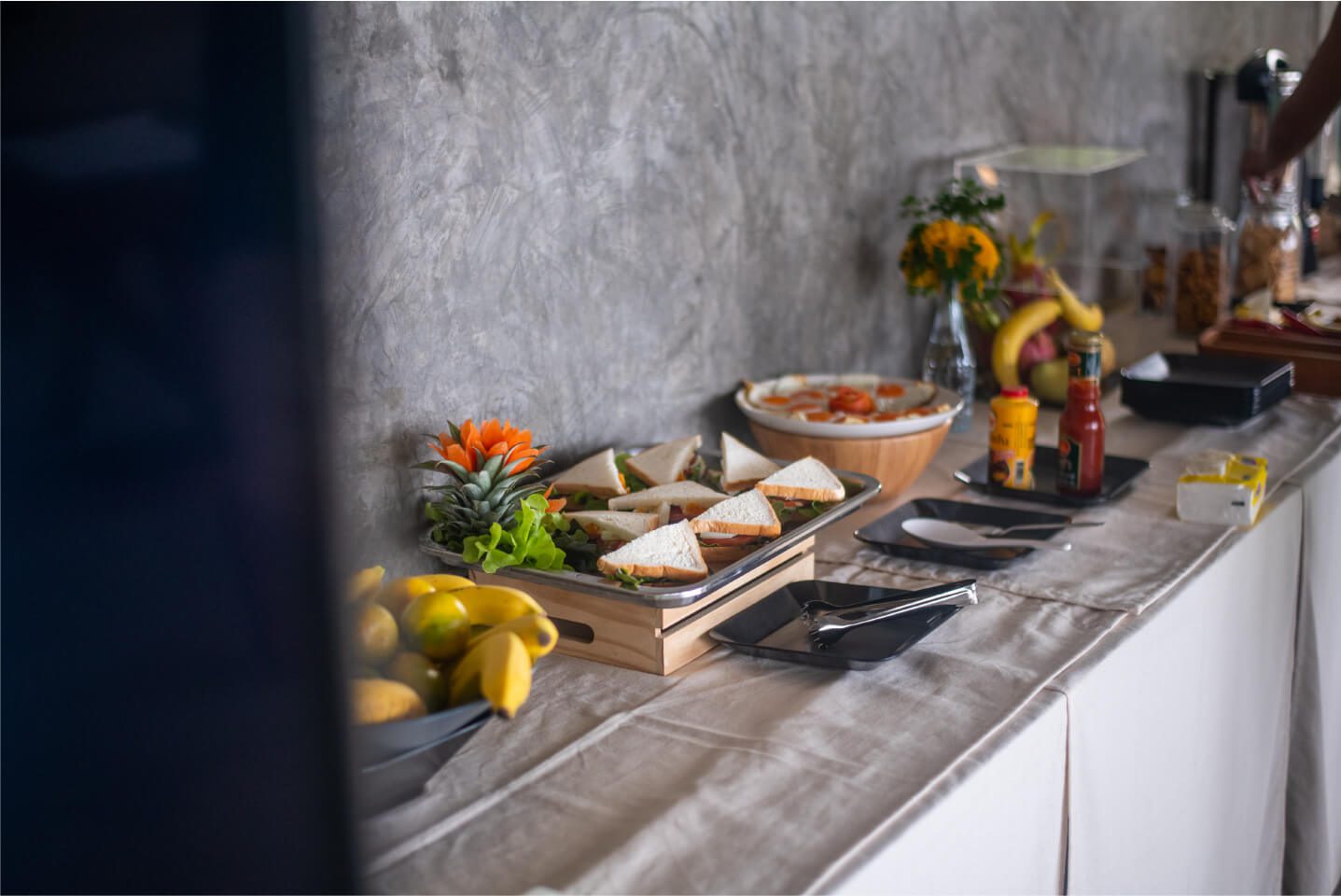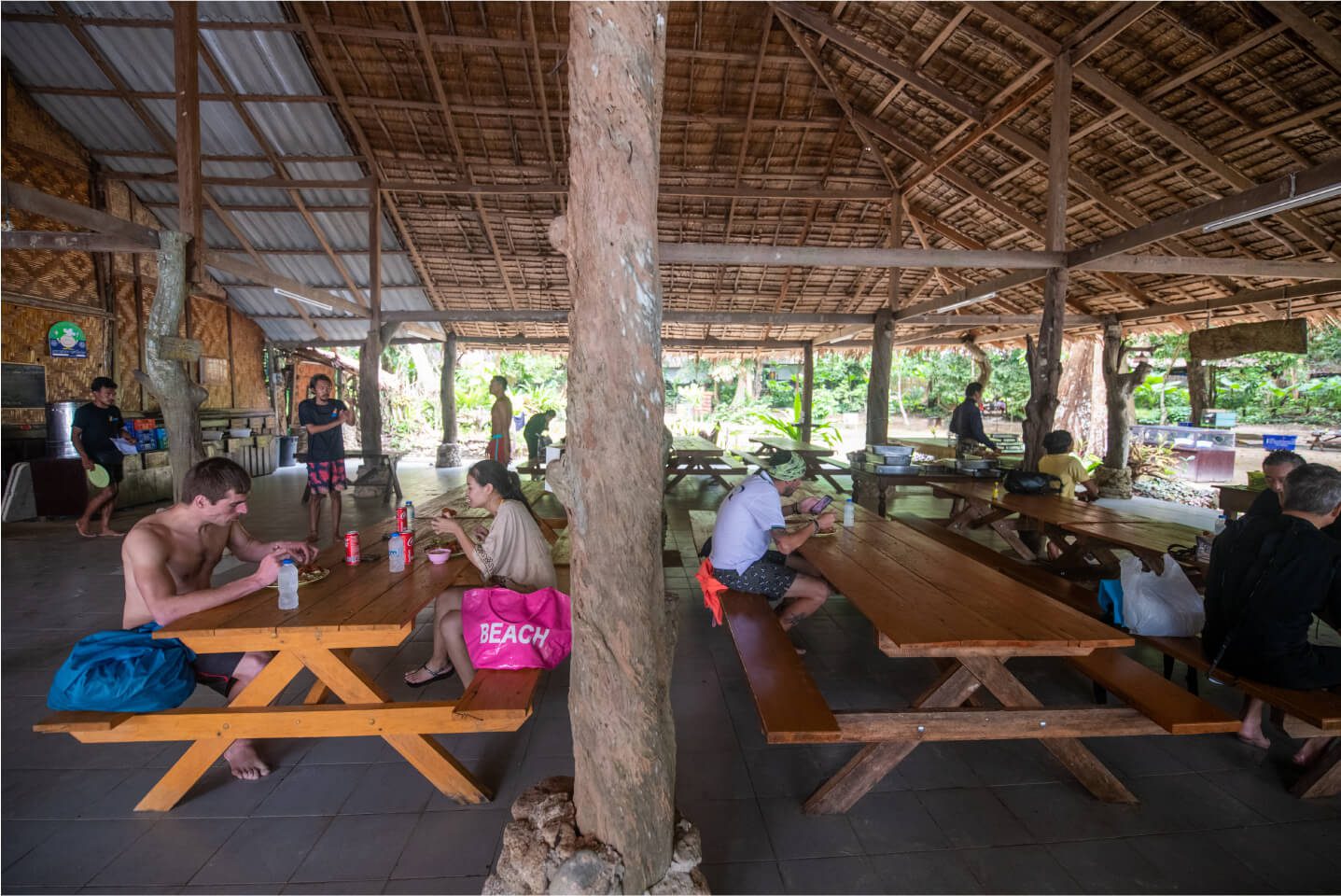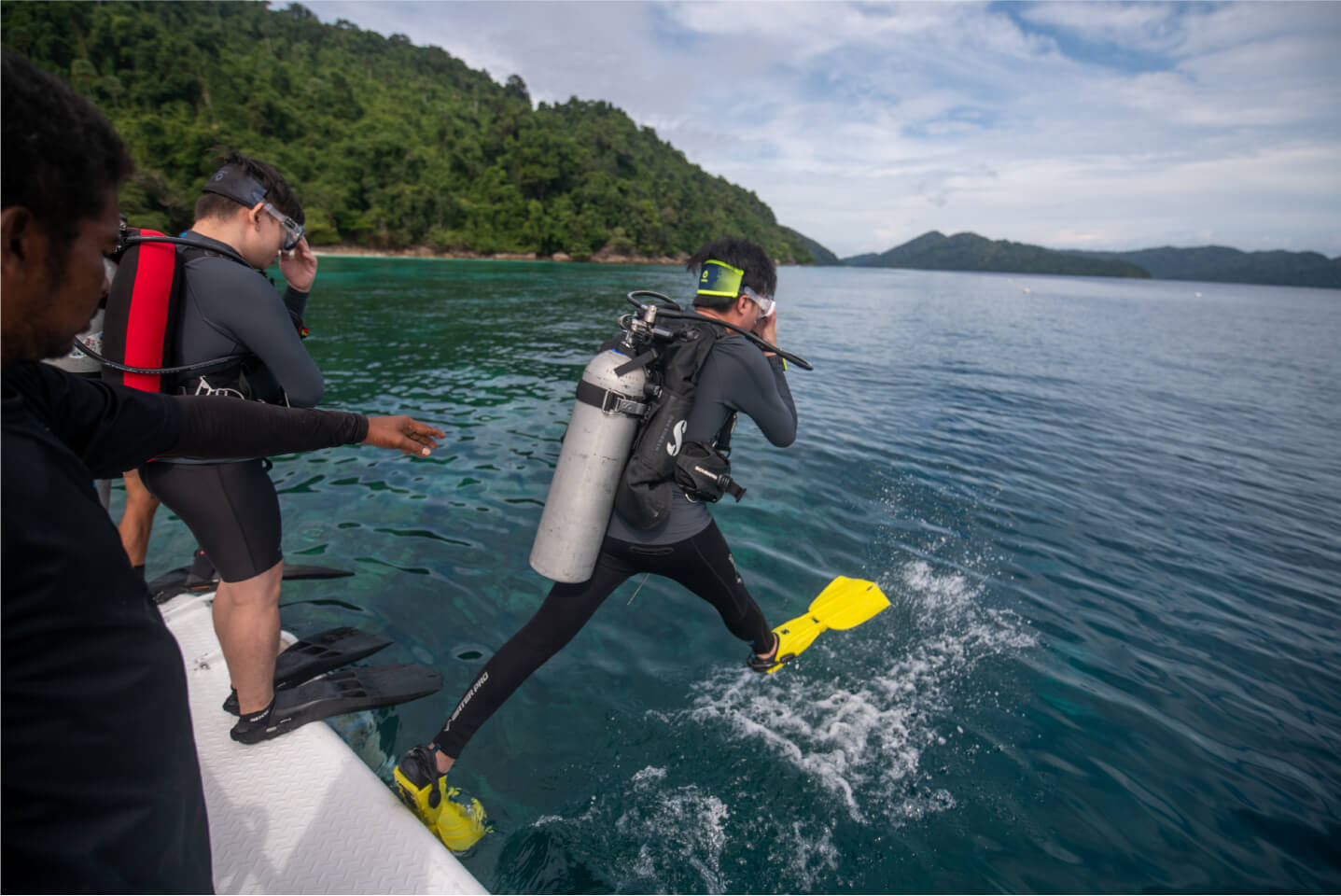 DIVING ROUTE
2 Dives / Late lunch at the pier – Full Day
Koh Bon is a small, rocky island located about 20 kilometers northeast of the Similan Islands' northernmost tip.On the surface, it's just rocks topped with a little greenery. There are no beaches or places to land on the island, though there is a hole that passes from one side of the island to the other. The ridge that sticks out from the western side of the island and continues underwater to a depth of 40 meters is the most dived.
Koh Tachai is a small rocky island with a beautiful white sandy beach located about 20 kilometers north of Koh Bon or 40 kilometers from the Similan Islands. The beach got very popular with day trippers in recent years, and starting in 2017, day trips by speedboat have been banned. Dive boats can still come here and dive at Tachai Pinnacle, a submerged reef just south of the island.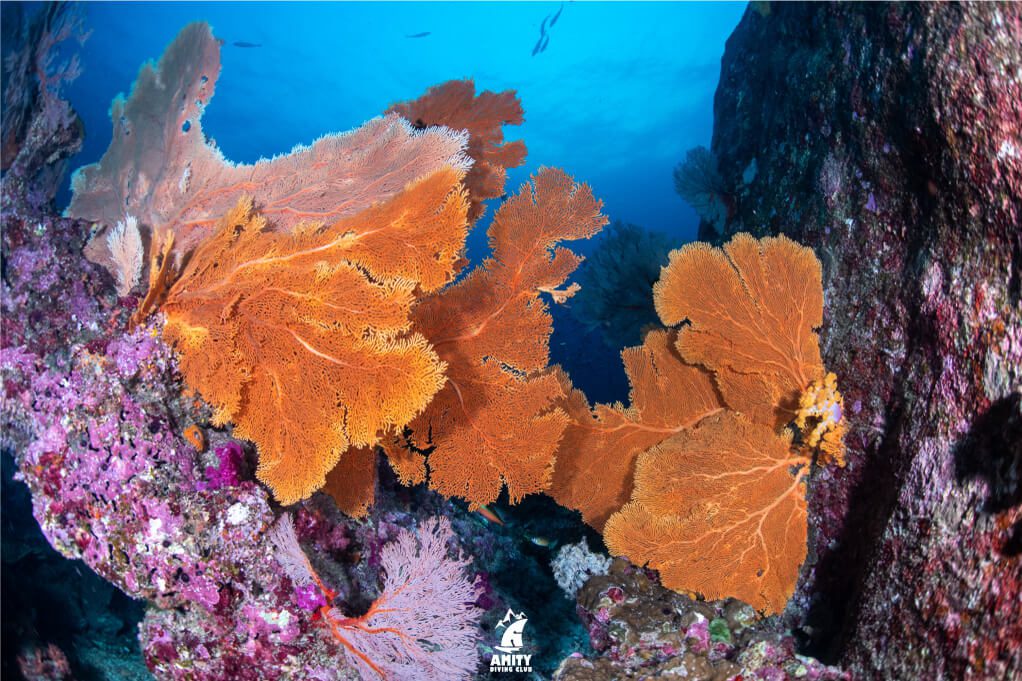 2 Dives / Lunch on the island – Full Day
Richelieu Rock is a pinnacle located 16km east of the Surin Islands. It is also part of the Surin Marine National Park.
This dive site is made up of limestone, which allows a variety of soft and hard corals to grow on it. It is also home to an impressive number of marine animals. Big schools of Emperors, Trevallies, Barracudas, Fusiliers, Snappers, and many more are resident at this dive site.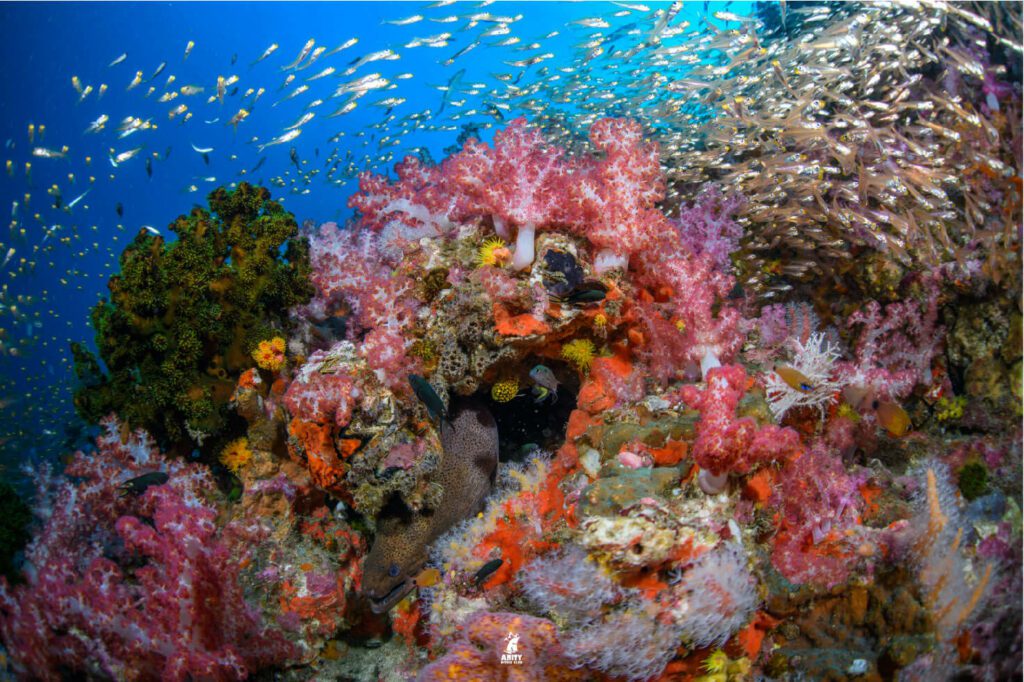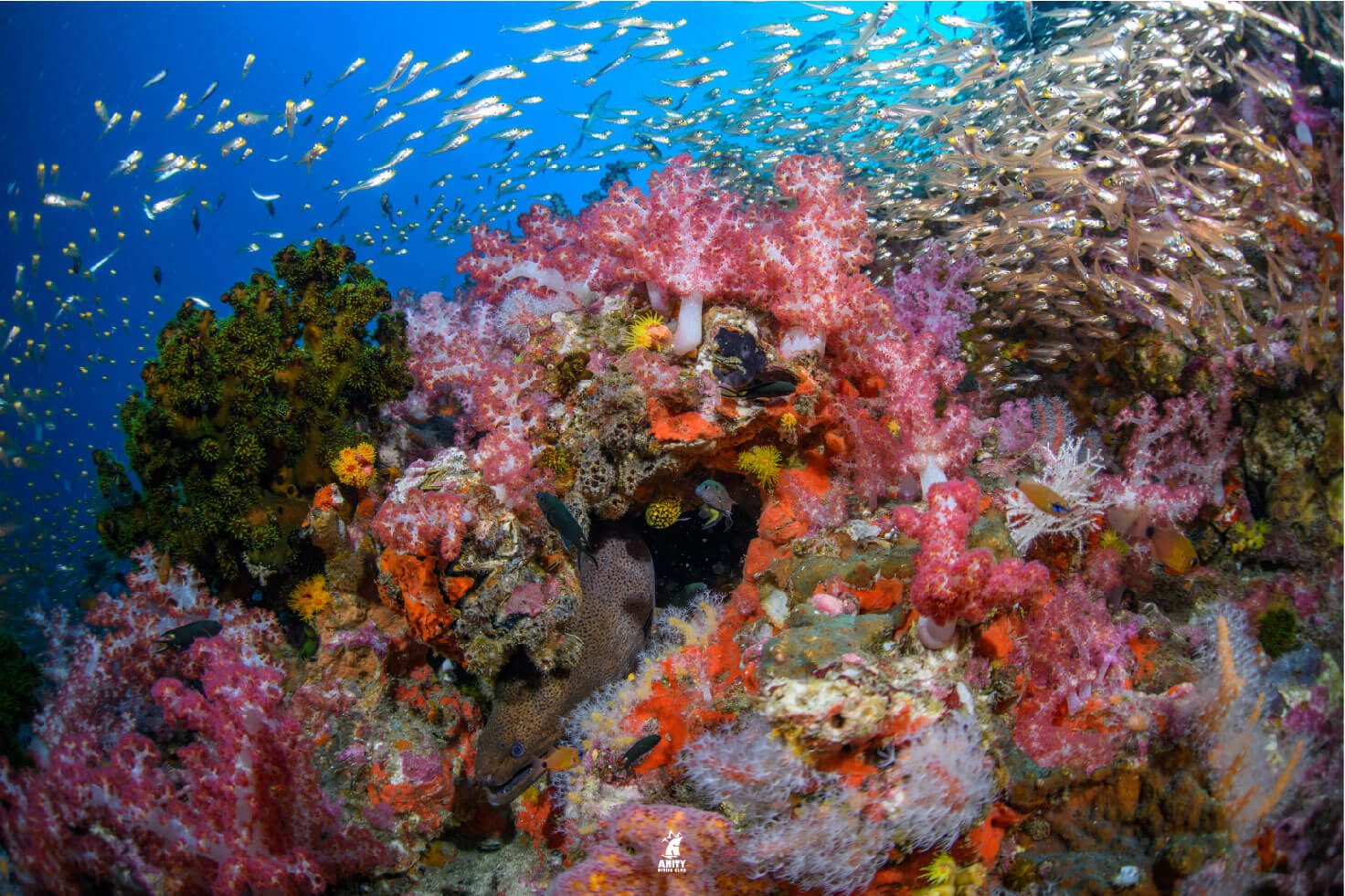 Surin Islands & Richelieu Rock
2 Dives / Lunch on the island – Full Day
The Surin Islands are formed of 2 large islands, North and South. The islands are covered in granite outcrops that are ringed with pristine coral reefs that provide an underwater spectacle of life and color. The Surin Islands National Marine Park offers some of the best diving in the area, with nice healthy reefs and plenty of marine life. very similar to the Similan islands.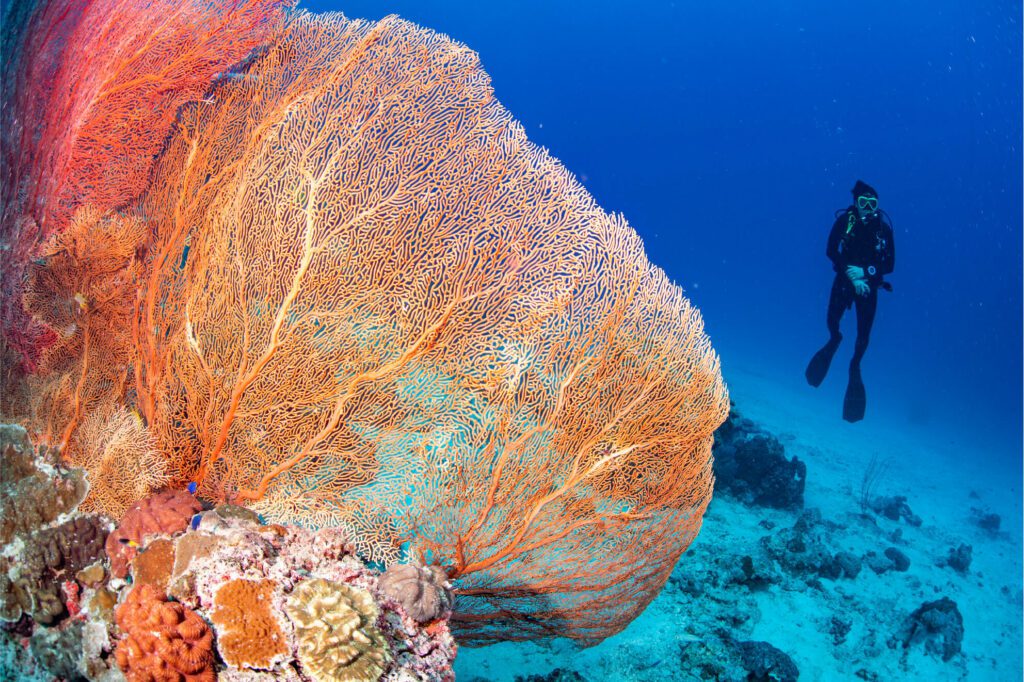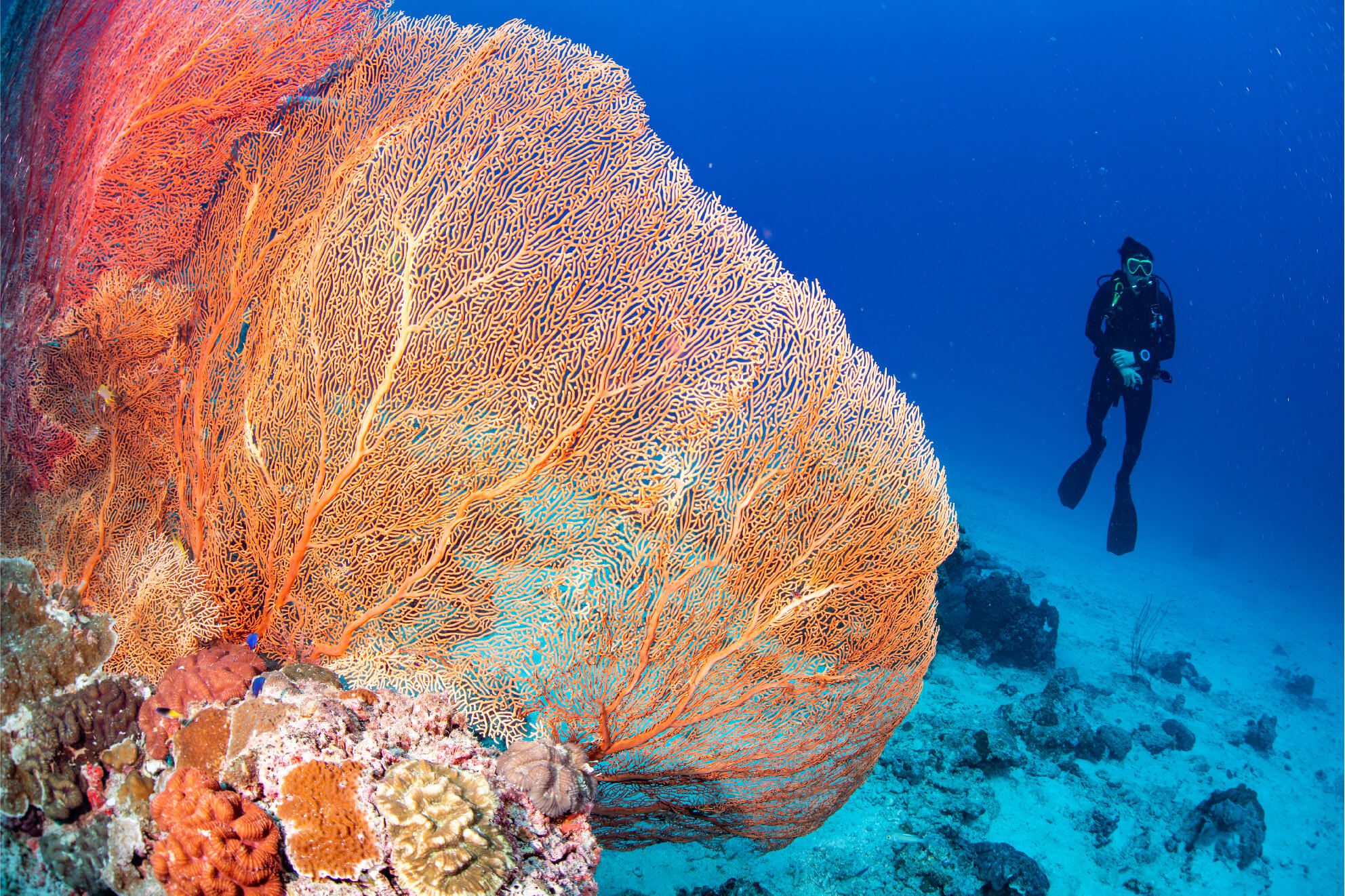 premium equipment
Wing BCD Only , Fit For Any Size
You can choose any color you like
Similan Islands & Richelieu Rock
1 Day 2 Dives / Lunch On the Island
Speed Boat 4 Engines , Our Pier is Closer
Private Pier
Check In
Beach
Light Breakfast
Toilet
Shower After Diving